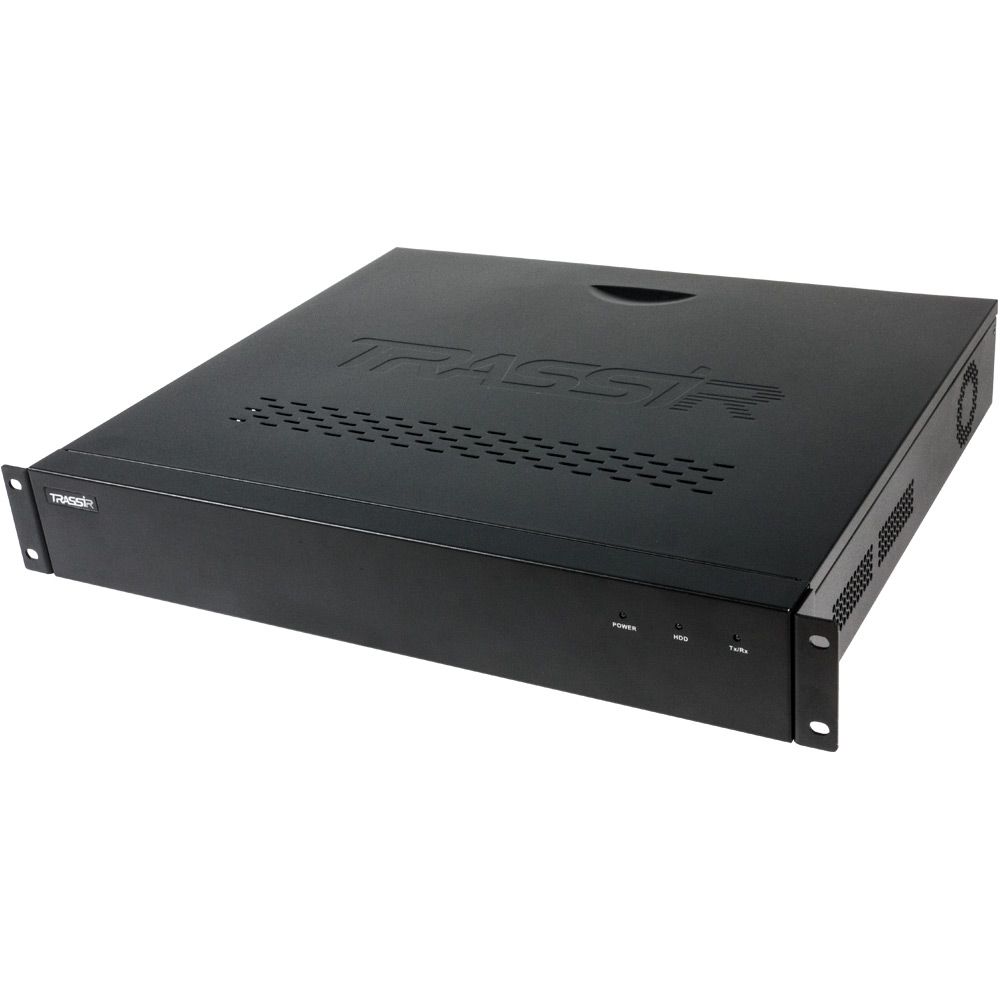 TRASSIR DuoStation-RE AnyIP 32
Technical specifications
Dimensions (mm):
440x70x390
Working temperature, C°:
+10...+30
Video compression:
H.265 | H.265+ | Н.264 | MPEG4 | MJPEG
Overview
TRASSIR DuoStation AnyIP 32-RE
The network video recorder is designed to connect 32 IP cameras with a recording resolution of up to 8 megapixels. Delivered with Linux-based TRASSIR OS preinstalled

TRASSIR DuoStation AnyIP 32-RE is equipped with D-Sub and HDMI video outputs (independent), an RJ-45 port, two USB 2.0, USB 3.0, SATA for four HDD / SSD of any size.

Equipment:


- Video recorder (assembled and packaged)
- Power cable
- SATA interface cables
- Screws for HDD mounting
- Mounting kit with screws for 19 "rack
- Mouse
- Product data sheet
- Warranty card
- DVR User Manual

Basics:

Power supply unit power 75 W. The operating temperature range is from + 10 ° C to + 30 ° C. The dimensions of the device are 440x390x70 mm. 19 "(1.5 U) rack mounting, hardware included.