15 000+ clients in 42 countries use TRASSIR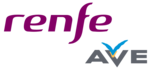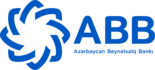 Suitable for video surveillance systems of any complexity
Applicable to both single-camera facilities and distributed systems with 175,000 cameras
Supports 99% of existing video surveillance cameras and servers and has universal RTSP, ONVIF integration
Works on all major operating systems
Main functions
TRASSIR VMS has all the features for video surveillance and even more.
Situation center, maps, and video wall
Integrations with ACS and OSS
The interface takes 10 minutes to master.

Display many cameras from different locations on the monitor and use any number of monitors to show camera images.

Colors, contrast, image size and more are customizable. You can designate black areas where the image will not be displayed.

Video surveillance can also be controlled using special keyboards and joysticks for video surveillance.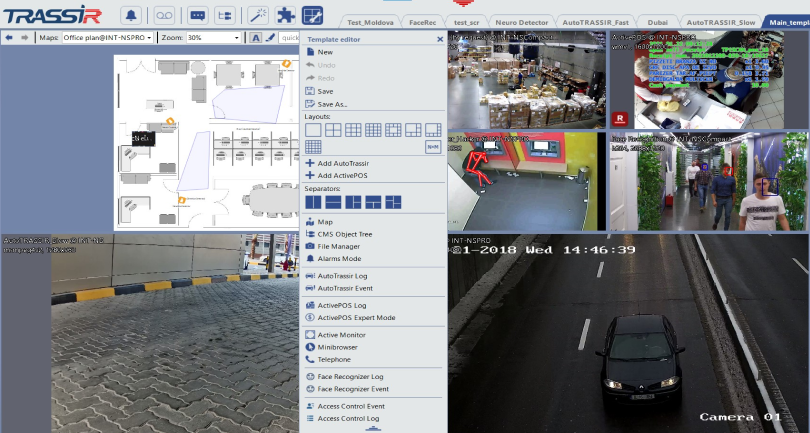 The archive is protected by end-to-end encryption against hacking.

Downloading the archive is available with just a couple of clicks.

You can navigate to the desired area of the video with the slider, fast forward or via the calendar.

Archive size can be reduced by enabling motion recording. It is possible to search for events that are recorded by intelligent detectors.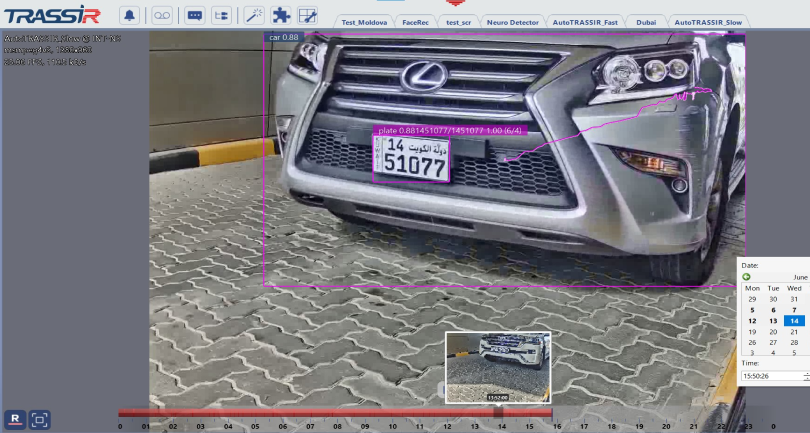 Create your own unique scenarios so that an alarm is displayed to the operator when specified events occur.

Alarms can be sent to the VMS interface as push notifications by phone, as well as notifications on Telegram and Discord.

To help the operator quickly navigate between cameras, use room maps.

Through maps you can navigate to view the desired cameras and much more.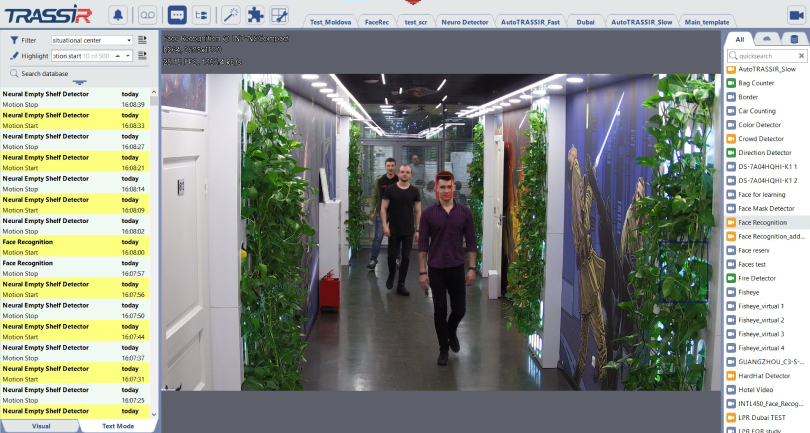 TRASSIR VMS shows detailed data about the status of all equipment.

Detailed software events allow you to quickly identify technical problems.

Using the optional TRASSIR CMS software, you can generate reports and notifications about events with devices in the video surveillance system.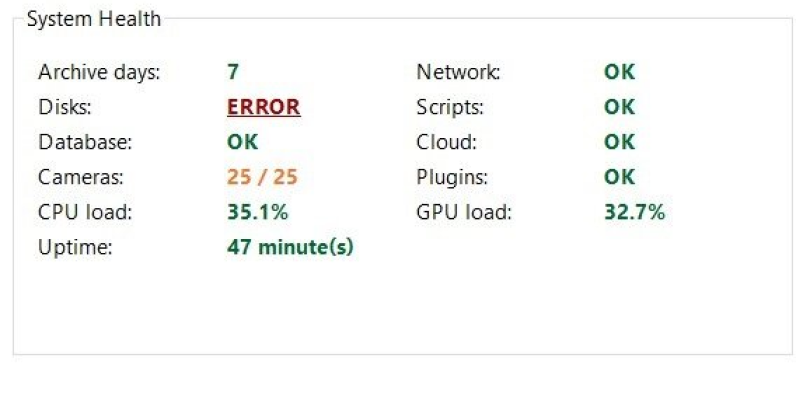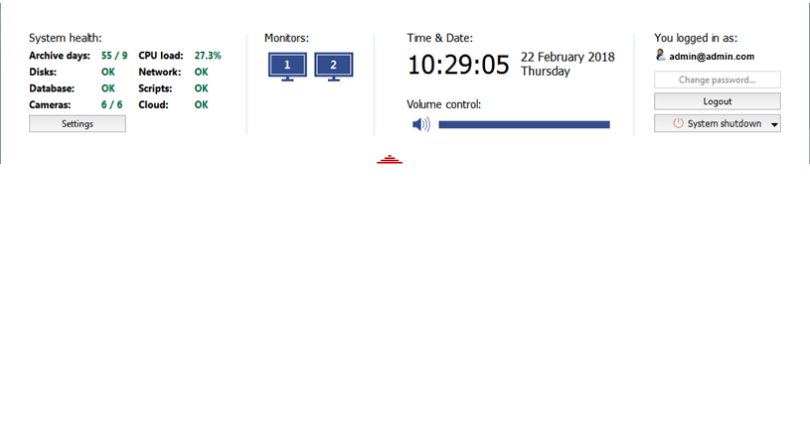 Create an unlimited amount of users. A user can be given individual sets of rights.

You can create roles with sets of rights and assign these roles to users.

Users can be combined into groups. All user actions are recorded and can be viewed in the interface.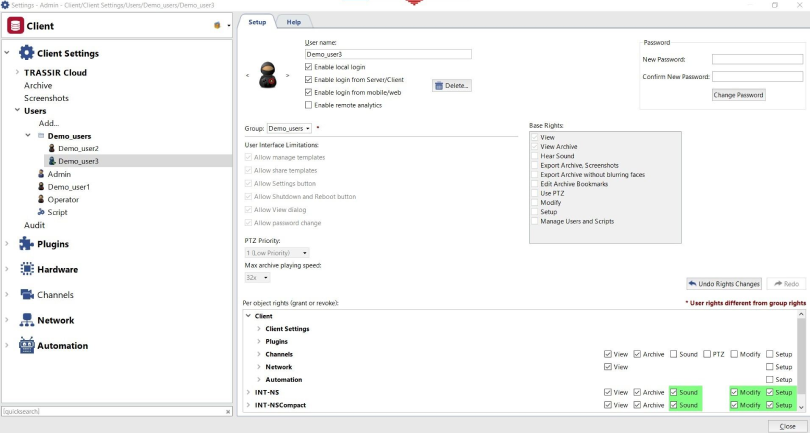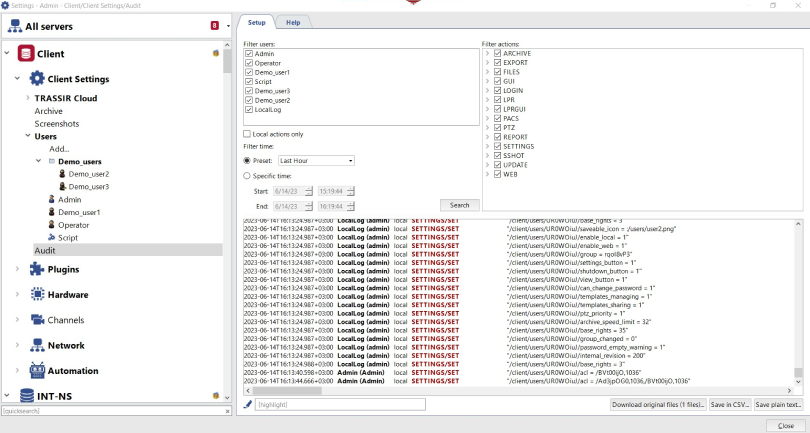 TRASSIR VMS can be used to create a security center integrated with third-party access control and security systems.

You can create your own security scenarios.

For example, when a fire alarm is triggered, the guard can display the alarm and image from the nearest camera.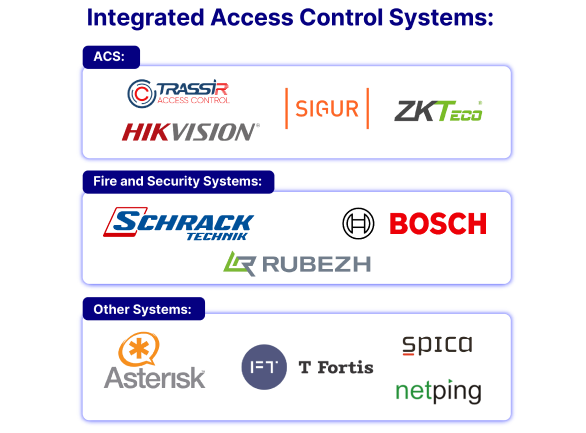 Set up unique rules for triggering alarm events and system schedules via logical rules.

If there are not enough automation options for you, you can create even more customized settings in Python.

Any TRASSIR VMS events can be sent to an external system via API.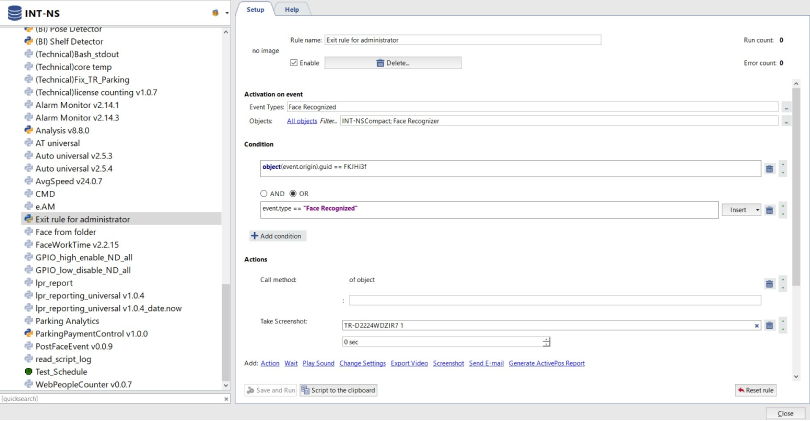 Our sophisticated IOS and Android mobile app will allow you to access your cameras at any time.

You can set up alarm output through the app so that even if the guard is away from his PC, he can be notified of important events.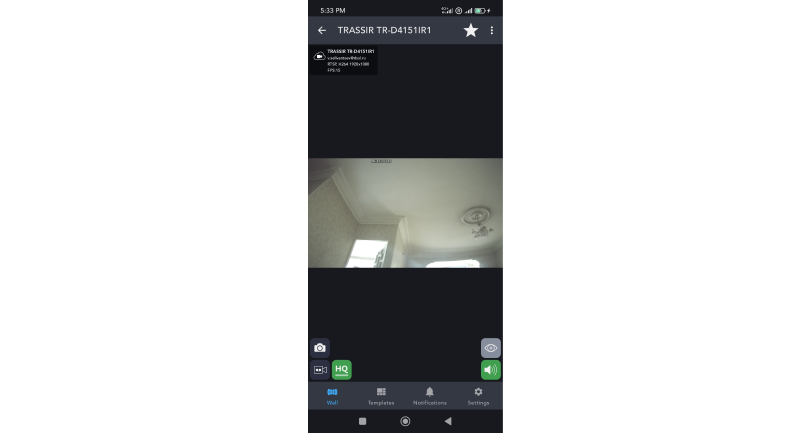 TRASSIR VMS has all the necessary modules of video analytics - face recognition, license plate numbers, objects, clothing, poses, cash register analytics, warehouse analytics, detection of movement, direction, dimensions, heat maps and much more.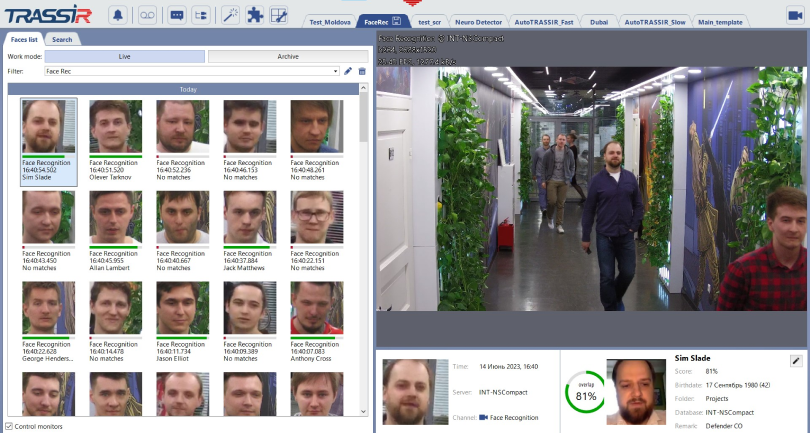 I am İsmail Keskin, the founder of Bisavunma security systems. And I can say the following about TRASSIR software: I have been using it for 8 months, and I think it is the best software that I have ever used in my professional history. It is possible to add any brand of camera, and change their settings from TRASSIR VMS. Moreover, it includes Fire & Smoke Detector, TRASSIR Plans, Sabotage Detector and Active Search. With other vendors, they charge extra for them. TRASSIR is very simple to install, simple to implement, and the analysis is excellent. All the staff I trained for the TRASSIR installation got used to it very quickly, and the pictures and videos we get are proof that the transfer is already live, the speed is perfect and we - both as customer and reseller - are very satisfied and happy, so we are considering using it for all our projects.

It is incredibly fast and the analysis is excellent. We recommend TRASSIR software to all our partners.
İsmail Keskin, the founder of Bisavunma security systems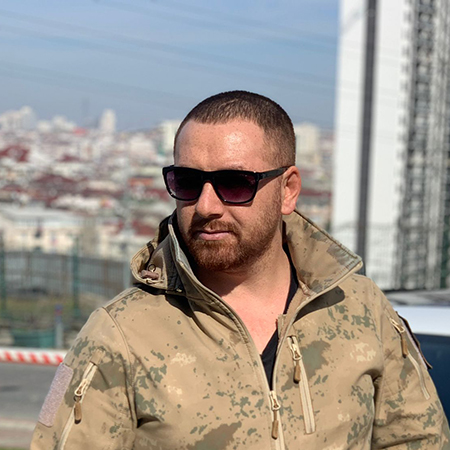 Install a TRASSIR Server on the server or PC where the video archive will be stored
Connect cameras to the TRASSIR Server
Install TRASSIR Client video surveillance software on the operator's PC
All TRASSIR VMS users receive technical support
for free
TRASSIR VMS purchase options
Perpetual license for TRASSIR VMS
from 100 USD
for 1 connected camera
TRASSIR VMS
in TRASSIR cameras and video servers
Have a question?
Fill out the form and our manager will contact you shortly