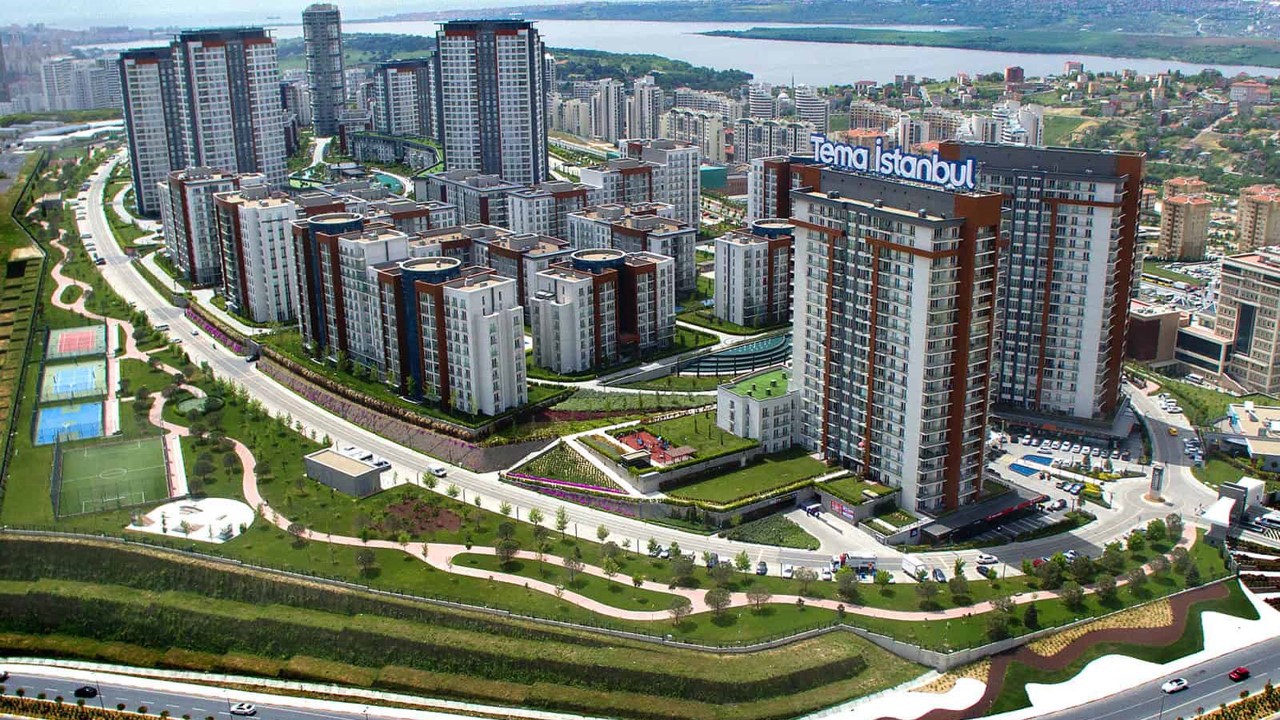 Turkey
Tema Istanbul Residential complex
Ultramodern Europe's largest residential complex (1.5 million sq. m) was designed to accommodate 16,000 people. It is promoted as a trendsetter of a new culture and lifestyle: ultra all-inclusive centre includes 3,530 apartments, a shopping mall, residences, parks, swimming pools, playgrounds, and service infrastructure.

Project objectives:
• Implement a surveillance system that ensures total control over the territory and guarantees the absolute safety of residents, visitors, property, which is scalable and with self-diagnostic of malfunctions for prompt fixing.
• Reduce the staff and the duties of the security service;
• Provide access control to the checkpoint;
• Create a deep archive that stores the evidence base for the investigation of criminal or controversial situations.

Project solution:
We have implemented a sophisticated video surveillance system with TRASSIR Cloud self-diagnostic service, a 'deep' cloud archive. The system reduces the load on the security service, it is scalable, capacity increase is possible.
Equipment used:
• IP cameras;
• TRASSIR SIMT – multifunctional motion detector and tracker;
• AutoTRASSIR analytical module;
• TRASSIR Cloud self-diagnostic service.

Project results:
The customer is completely satisfied with the implemented TRASSIR video surveillance system: full control over the territory exceeding 1.5 million sq. m and along the perimeter, the protected facility has become the most unattractive place for robbers. TRASSIR SIMT intelligent tracking detectors ensured reduction of security service staff and their duties. AutoTRASSIR at the checkpoint provided recognition of state license plates of cars, automatic entry/exit of vehicles. The TRASSIR Cloud self-diagnostics service reports malfunctions and other problems making it possible to fix them quickly. An archive of video recordings is stored in the cloud. The collected evidence base makes it easy to find offenders and perpetrators of property damage. Video surveillance disciplined the staff of the complex, labour productivity increased. The system is scalable, so it is possible to extend and increase the number of controlled zones. Soon the number of channels will reach 800, and Tema Istanbul will become the largest and safest residential complex in Turkey.
Try Trassir in your business
Learn more about how TRASSIR analytic modules work! Demo mode is an opportunity to see with yourself how the system works, and also check the interface and test all functions.