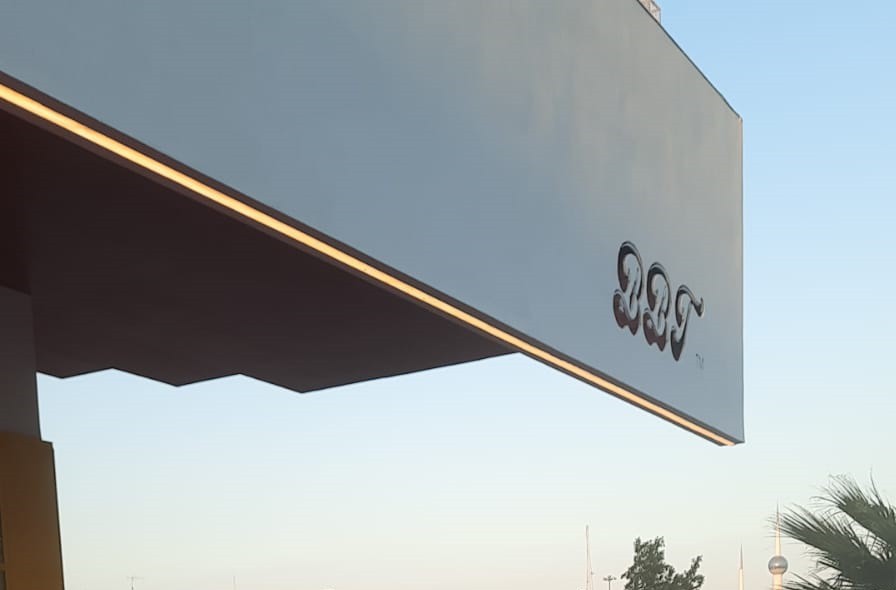 The State of Kuwait
The young and ambitious BBT company recently started its journey with picnic kits and very soon has grown into a large burger chain. The brand-new stylish HILLTOP restaurant has opened its doors to guests, but it has not forgotten about golden customers either. The HILLTOP car cafe is a nostalgia for the American eateries of the 80s with fast service and quality food.
Task
The new HILLTOP restaurant from the Best Burger in Town fast-food chain is not just a quick snack restaurant, but a place where you want to meet friends and have a good rest. The pandemic imposed certain restrictions for this, so BBT decided to establish a system of orders for a drive-through.
It was necessary to introduce modern technologies that would significantly speed up the time for processing and issuing orders for automobilists. Significant factors for this were the adaptation of TRASSIR technologies into the restaurant's POS system, as well as determining the numbers of the car that made the purchase and detecting it in the parking lot. In general, the task was to equip four lines for the drive-through orders.
Solution
TRASSIR, in collaboration with partner Blatean Security Solutions, has developed from scratch a work plan and technological solutions for the task. The Neurostation Compact RE system was implemented together with four modern TR-D2253WDZIR7 video surveillance cameras.
Result
Thanks to the introduced solution, BBT company has reduced the waiting time for the customers' orders by 30%. The core feature of Best Burger in Town - fast on-the-go service - has remained preserved, and as a result, there are no long queues during rush hours. So, golden visitors are returning more and more often.
Advantages
The solution significantly reduced the average customer service time in the parking lot. Also, the project has increased loyalty and the number of regular customers. The number of incorrectly issued orders dropped to zero.
Perspective
Thanks to this new solution, BBT will get full analytics of the percentage of returning customers, the type of target audience, and prospects for new loyalty programs in the future. This will help the company's business to develop not only plans within the frames of making a profit but also successfully introduce new marketing companies that will hit exactly the target.
Try Trassir in your business
Learn more about how TRASSIR analytic modules work! Demo mode is an opportunity to see with yourself how the system works, and also check the interface and test all functions.