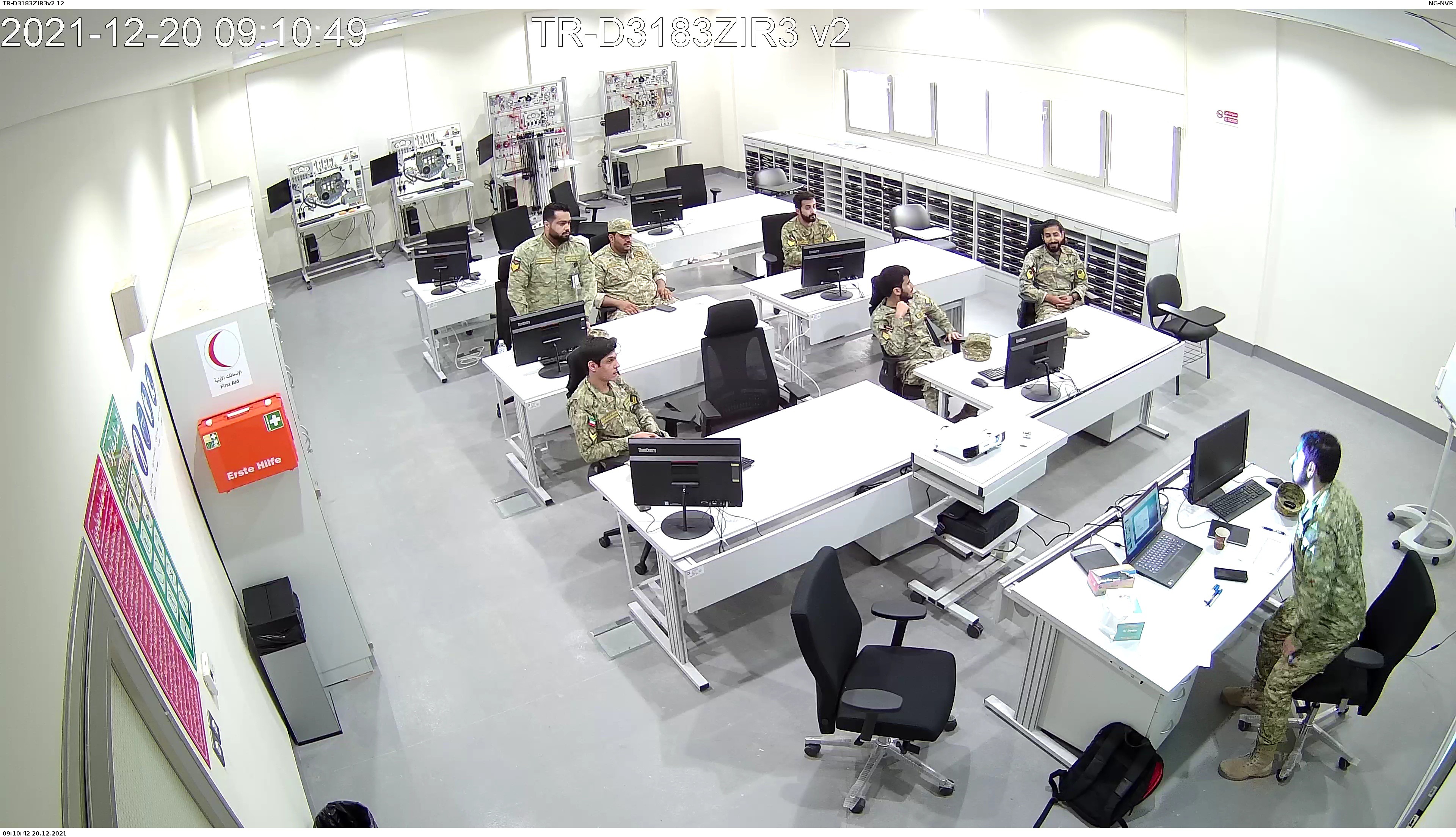 18 March 2022
CASE: The National Guard of Kuwait
Fighting for the motherland is only possible when a decent level of security and control is provided in the ranks of defenders. The National Guard of Kuwait, defending the cause of peace for its country, has made such a request to TRASSIR company and Blatean Security Solutions.
As in the army, discipline and order are required, so in video surveillance, accuracy and a high level of system organization are needed. The National Guard of Kuwait successfully provides the first, and the company TRASSIR and Blatean Security Solutions carry out the second.
Increasing the level of reliability within the walls of the fighters' educational centres became TRASSIR's main task. To add cameras and integrate them into the current system - TRASSIR specialists took this problem into their own hands and began to carefully evaluate the situation.
Some of the cameras in the training centre were analogue and outdated, installed on a DVR from another manufacturer. Connecting to such a system is not an easy task. The technical department of our competitors could not cope with such a "beast", and the connection was not completed.
TRASSIR specialists examined the system. It turned out that some elements were out of order. It was decided to keep the current equipment and scale the existing structure. TRASSIR added modern cameras and DVRs, put them into a single chain with the installed equipment, and updated the system.
At the video surveillance point, a complete picture of what was happening at the Kuwait National Guard training centre began to be formed in front of the specialist's eyes. Testing showed that control was established around the perimeter, and that the system was stable. Representatives of the TRASSIR company were left to shake hands with the client and set off to the next project.
TRASSIR is grateful for the high level of professionalism shown by its technical specialists, who got to grips with the time-consuming task, as well as to its partner, Blatean Security Solutions, for the opportunity. TRASSIR wishes the Kuwait National Guard a clear sky over their heads and looks forward to further cooperation.