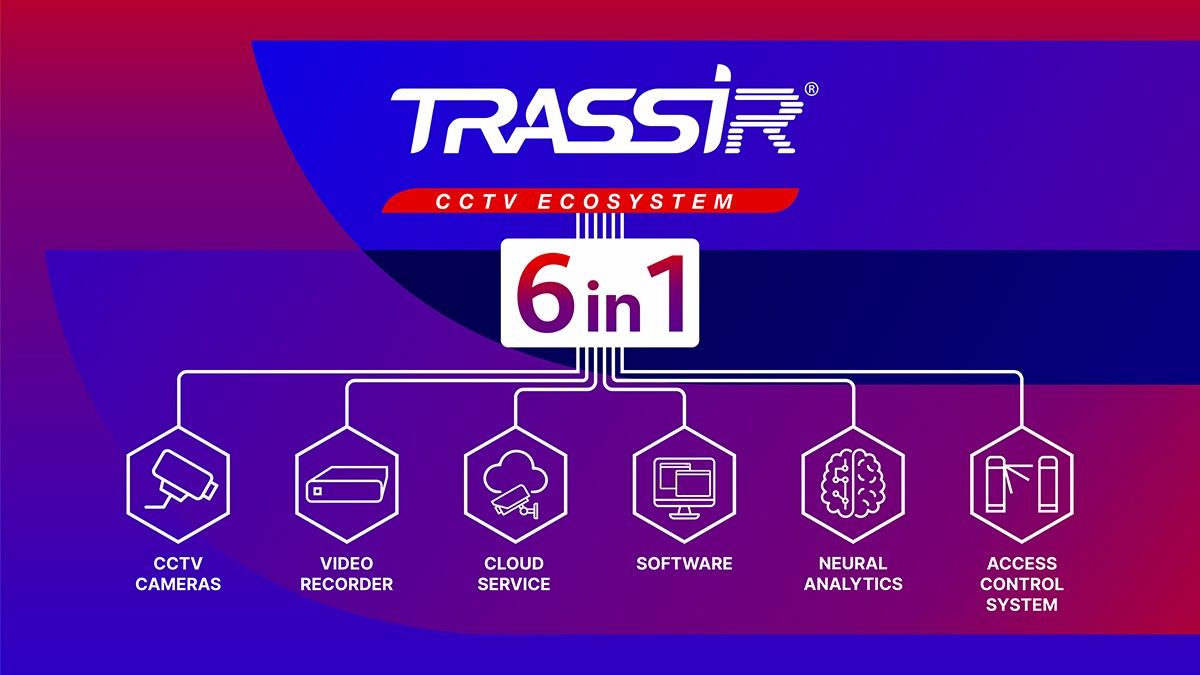 17 June 2022
TRASSIR outlines global plans for development of video surveillance and access control solutions in INDIA
This year TRASSIR, an international video surveillance vendor will celebrate 20 years of video surveillance industry operation. It developed from a local company in 2002 and has grown to become the global provider it is today. Over the years, TRASSIR has built an entire video surveillance ecosystem combining CCTV cameras, video recorders, video management servers, cloud services, neural analytics, and access control systems. These ecosystem components came together as project elements in areas such as smart cities, safe transportation, and safe manufacturing, among the highest quality projects in 35 countries that TRASSIR has completed.
Smart city and urban solutions have gained a lot of momentum across India. Despite the challenges of COVID-19, the video surveillance market still has lots of growth potential. TRASSIR offers security for retail stores, city surveillance, traffic, building, banking and much more.
As the 20-year TRASSIR history is full of passion for innovation, TRASSIR could not miss INTERSEC Dubai 2022. At INTERSEC, the world's leading trade fair for security, safety and fire protection, companies get together to showcase the latest trends, technological implementations solutions, and capacity for technical integrations.
Among the TRASSIR technologies available for visitors, one of the most impressive became a Neuro Detector Solution and object classification module. Its ability to detect people and vehicles, as well as animals and birds, in the video stream to ensure a site's safety is an integral part of today's physical security environment.
Auto TRASSIR with Smart License Plate Recognition module is an essential component of Smart Traffic projects. It also provides convenience and security when used with access control systems in residential complexes and parking lots.
TRASSIR Hardhat and TRASSIR Wear Detector, one of the most requested solutions in the region, was also showcased during the exhibition. The solution works with the Smart Hardhat and Wear Control modules to provide live video analytics to improve safety monitoring at the enterprise.
TRASSIR Ecosystem components are combined with the Business Analysis Module responsible for a wide spectra of reporting, as these solutions upend our traditional notions of control and security. TRASSIR ecosystem components are powered by a Business Analysis Module that provides a variety of reports and helps constantly improve object security.
Our strategic focus for 2022 is the India region, where TRASSIR will continue to grow its partnership network and develop as a leading solution provider in India. Opening of a warehouse in the region will reduce the lead time on orders by delivering hardware more quickly. The ultimate goal is to establish an independent representation in the region with sales, logistics and service systems.
Several software projects have already been started in India. The first one uses TRASSIR Workplace Detector to measure employee presence at the workplace, with detailed reports as well as usage of conference rooms and other facilities. Another project helps monitor and create alarms for violations of land plots that had previously been secured by physical guards. The usage of detectors helps to determine unauthorized persons, animals, and garbage inside plots and reduce manpower costs.