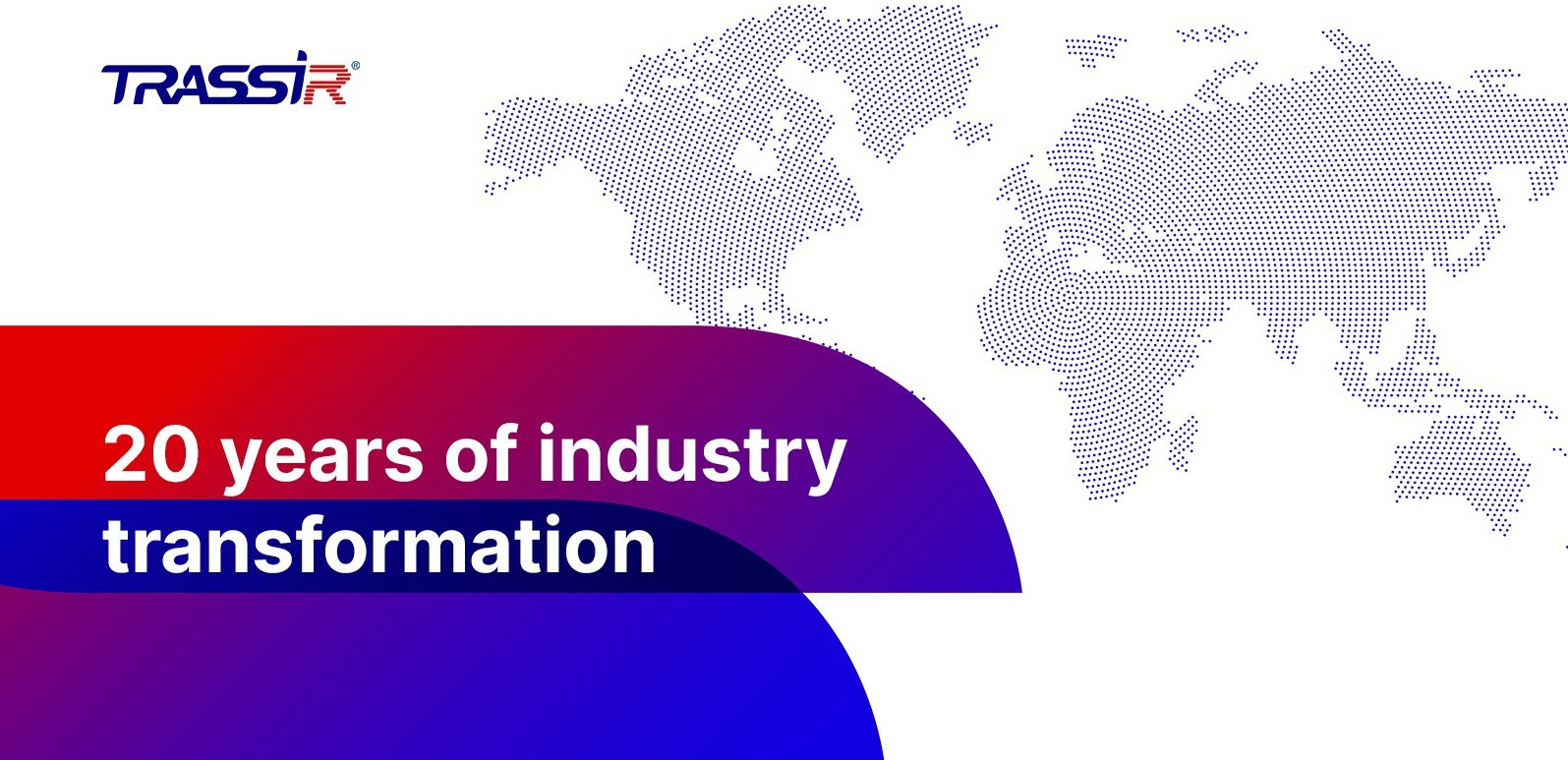 24 February 2022
TRASSIR celebrates 20 years of industry transformation
Over the years, TRASSIR has built an entire video surveillance ecosystem that combines CCTV cameras, video recorders, video management servers, cloud services, neural analytics and access control systems.
These components have formed the basis for ambitious projects in various areas such as: smart cities, safe transportation, and safe manufacturing among the 5,000+ projects in 35 countries that TRASSIR has succesfully completed.
The company's integration layer allows interoperability between many different technologies, which helps mitigate one of the major challenges in large scale projects.
"We are very flexible in our approach towards integration with existing environments. We do not force our clients to purchase any sort of "bundles" or replace their existing cameras. Instead, we provide native connectivity with the vast majority of cameras on the market along with an SDK and high-level scripting tool," said Nikita Golikov, Head of International Sales.
Igor Oleynik, CEO of TRASSIR, added: "I've always been fascinated by engineering design and technology. Thanks to our amazing team of experienced developers, data-obsessed experts and network of forward-thinking partners, we are able to deliver superb results and continue to expand the international footprint of the TRASSIR brand. The mission statement of our company is to play a leading role in providing state-of-the-art security solutions, from start to finish."
Middle East growth
Building strong partnerships with local industry leaders is the core of TRASSIR's expansion strategy in the Middle East. The company is collaborating with system integrators and channel partners in UAE, Saudi Arabia, Bahrain, Qatar and Kuwait.
"The GCC is a great market for advanced video analytics and has plenty of opportunities for which our solutions are perfectly suited. Since entering the region, TRASSIR has enjoyed impressive growth, which has propelled our market share to the next level. It would have been impossible without our partners and the contribution of their expertise and local market knowledge," said Pavel Pavlov, Head of Business Development, Middle East and Africa.