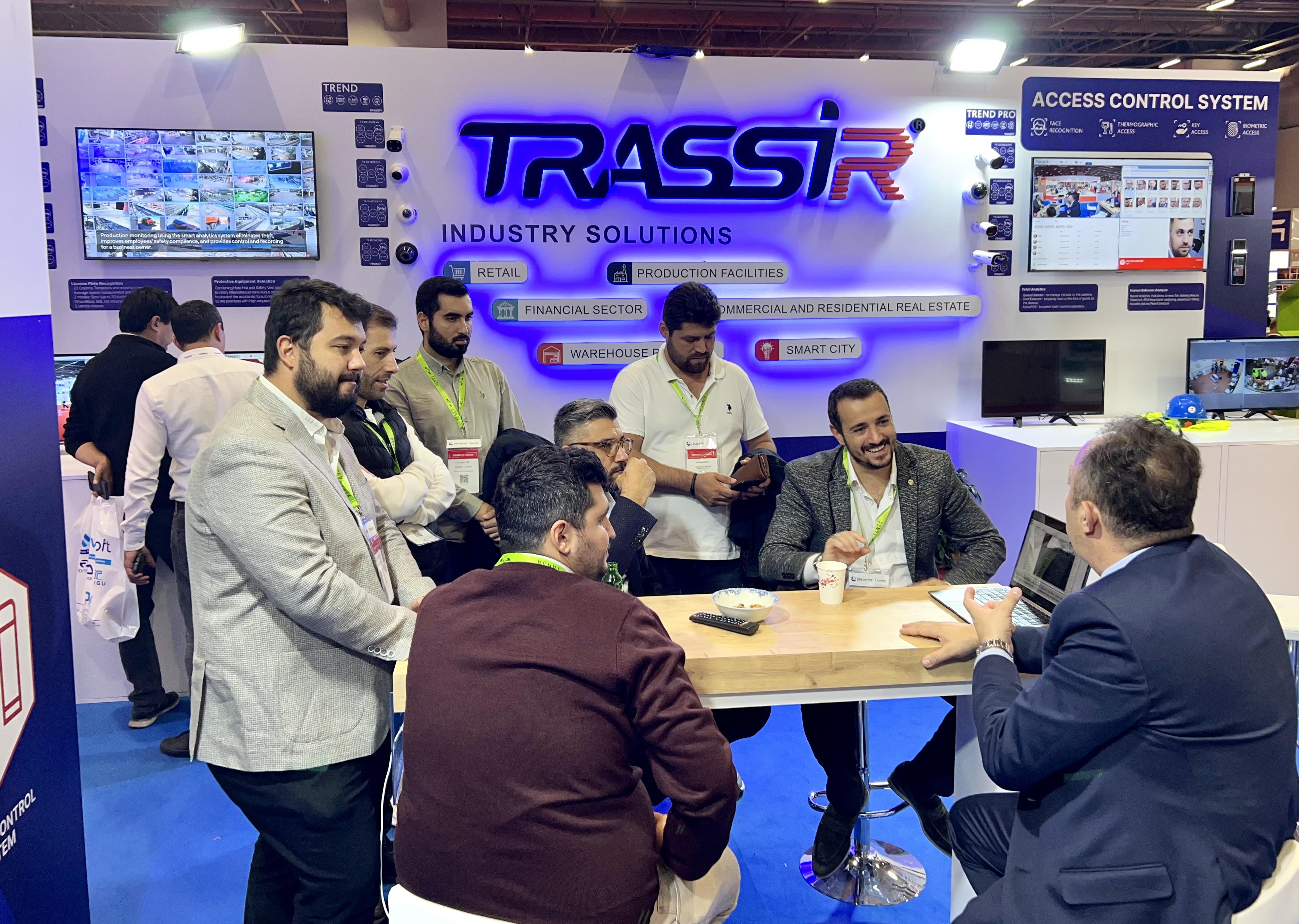 27 October 2022
TRASSIR showcased intelligent products, technologies, and solutions at ISAF Turkey 2022
TRASSIR participated in the ISAF 2022 global trade fair in Istanbul, Turkey. The 26th International Security Exhibition took place from 13 – 16 October 2022 at Istanbul Expo Center and was organized by Marmara Fair Organization.

ISAF is the Turkish exhibition of the Security, Cyber Security, Smart Technology, Fire and Occupational Safety, and Health sectors.
This year, 18.726 visitors participated in the exhibition. It attracted a diverse audience of global distributors, integrators, IT professionals, technology enthusiasts and consumers eager to join the conversation about security solutions and witness the most modern technologies. The show also saw an increase in participation with 196 exhibitors from 36 different countries.
The TRASSIR team held many negotiations with customers and partners. It also showcased live demos of various industry solutions in areas such as retail, production facilities, the financial sector, commercial and residential real estate, warehouse premises, and smart cities.
Visitors could experience TRASSIR's market-leading products, solutions, and services, and discuss them with both technical specialists and the company's management. Guests actively participated in testing the video analytical modules by putting on masks, helmets and jackets to TRASSIR neural modules. They were able to see the outstanding results that the system demonstrated for themselves. Face recognition, AutoTRASSIR, Neuro counter, Wear and Hardhat Detector, and ActivePOS modules were the major topics of discussion with potential clients and partners.
We would like to thank all of our visitors for their great interest in our booth and products at ISAF 2022! See you next year!