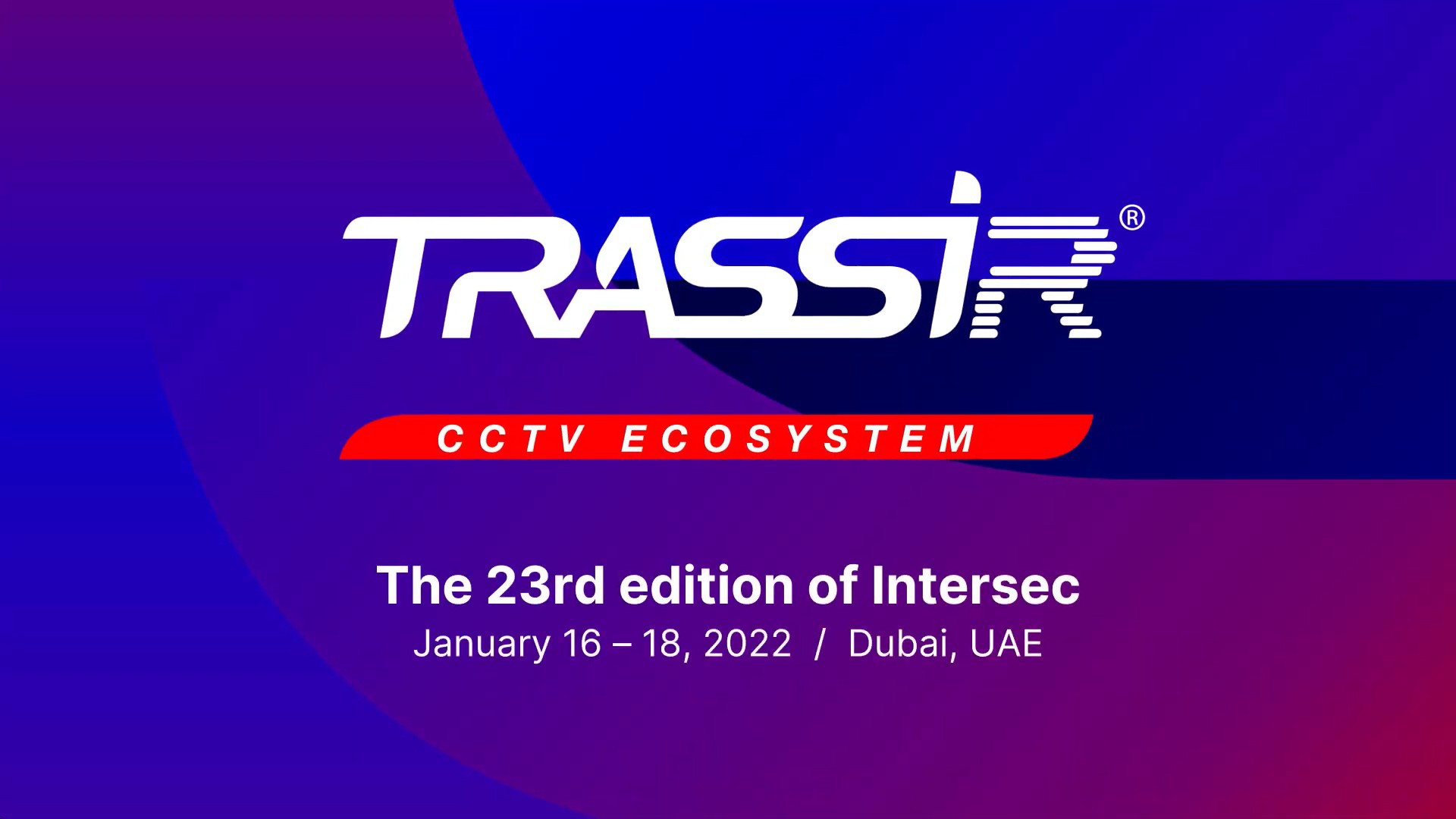 3 February 2022
TRASSIR showcased video survelliance and access control solutions at Intersec 2022
Intersec 2022 review (Dubai, UAE)
TRASSIR company has taken part in one of the world's leading trade fairs, Intersec 2022 that was held in Dubai World Trade Centre on January 16-18. We are grateful for the opportunity to demonstrate TRASSIR solutions in neural video analytics, modern security products and our unique 6-in-1 Ecosystem.
Intersec is a global event in the safety, security and fire protection field. Over 35 000 people came to visit the trade fair and witness the most modern technologies and security solutions. TRASSIR team held a number of meetings with our current and potential partners and showcased live demos of various industry solutions in such areas as retail, production facilities, financial sector, commercial and residential real estate, warehouse premises, and smart cities.
TRASSIR international sales team along with technical account managers did a great job at the booth by demonstrating to the attendants the possibilities of the TRASSIR ecosystem. The visitors of our booth had a unique opportunity to take a close look at the real-time operation of the TRASSIR Video Management System. Guests actively participated in testing the video analytical modules: they put on masks, helmets and jackets, tested TRASSIR neural modules, confirming the outstanding results that the system demonstrated.
Along with the analytics systems we showcased highly specialized solutions for such objects as airports and HoReCa sector. Face recognition and AutoTRASSIR modules were also major topics of discussion with potential clients and partners.
TRASSIR company had a great time at the Intersec 2022 Expo and we look forward to participating in the future trade fairs. We are grateful to our international sales team, visitors of our booth, and the Intersec organizers. You made this trade show unforgettable! See you next year!