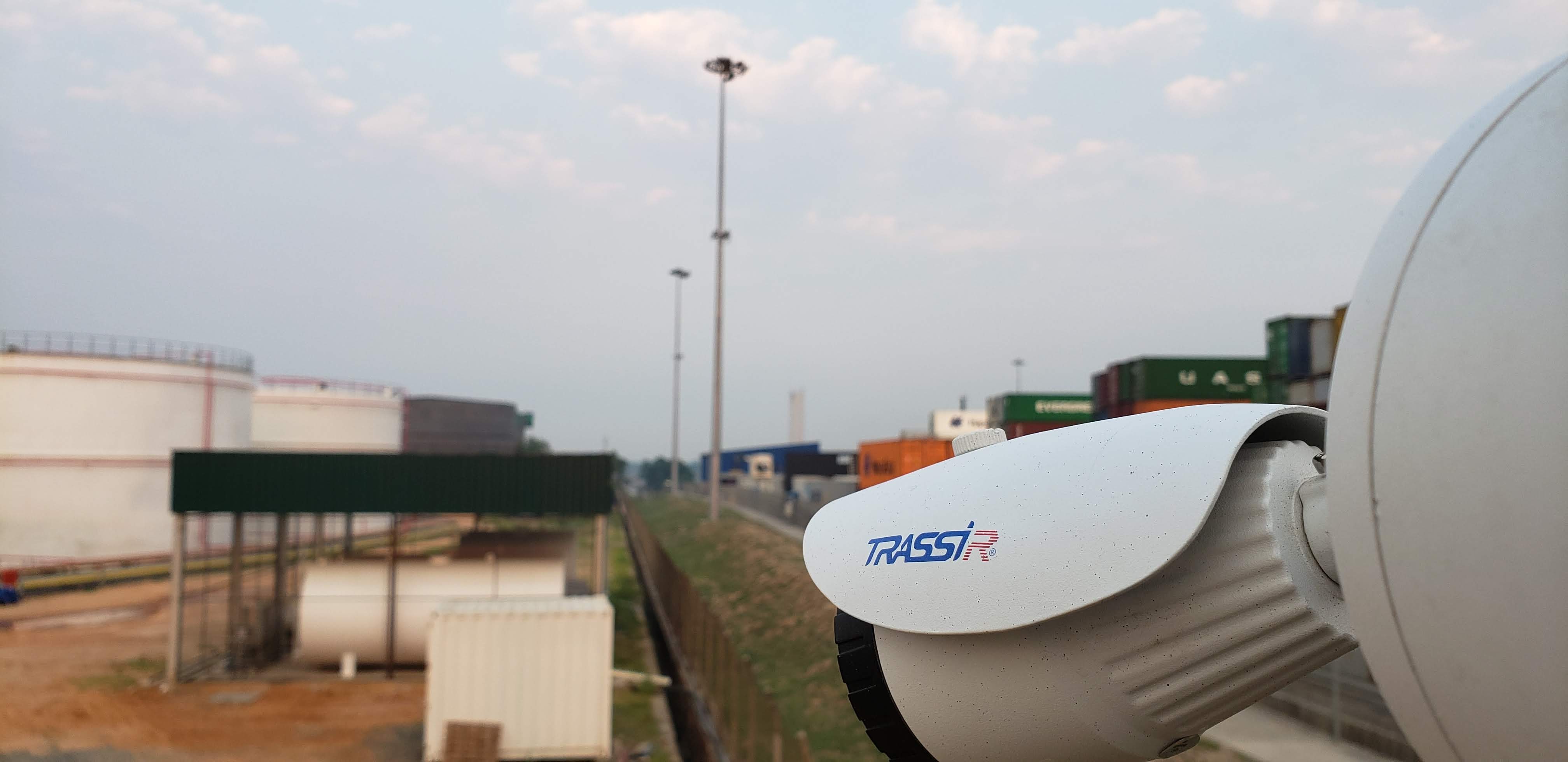 Paraguay
Terminales y Logística Portuaria SA: TLP
TRASSIR Technologies Ensure Safety at TLP Plants
The Terminales y Logística Portuaria SA (TLP) company offers transportation, receipt, storage and offloading of petroleum, alcohol and vegetable oil in Paraguay. Receipt or offloading terminal for any products is a high-risk area which requires constant monitoring. Aiming to improve protection of facilities, the Paraguayan company turned its attention to TRASSIR solutions.
Task
The objective included the use of integrated approaches which focus not only on ensuring workflow security, but also on processing and storage of incoming data.
Full perimeter security was planned to ensure using a unified online surveillance system that would include the equipment the client already had. In addition, it was necessary to implement technologies of truck license plate detection. The plates were subsequently to be entered in a special registration system.
Solution
TRASSIR, together with its regional partner INOVASI S.R.L, created a professional Video Management System (VMS) by connecting TRASSIR with 3rd party NVRs and IP cameras and also AutoTRASSIR intelligent license plate recognition. The implementation of this system has made it possible to perform monitoring in accordance with the schedule in real-time mode.
Result
As a result, the client got a solution that is affordable and simple to implement. It allows to achieve the maximum reliable protection of high-risk facilities as well as the very information from cameras.
Advantages
TLP workers receive system notifications via Telegram in case of danger situations. Also, they can monitor cameras from their mobile phones if they have to leave their workplace. Besides that, TRASSIR provided the VMS system free of charge, which undoubtedly reduced initial costs for the client.
Perspective
In future, TLP will be able to use the accumulated information to analyze terminal loads and to elaborate a detailed database of trucks that could potentially be applied to other company systems
.
Try Trassir in your business
Learn more about how TRASSIR analytic modules work! Demo mode is an opportunity to see with yourself how the system works, and also check the interface and test all functions.