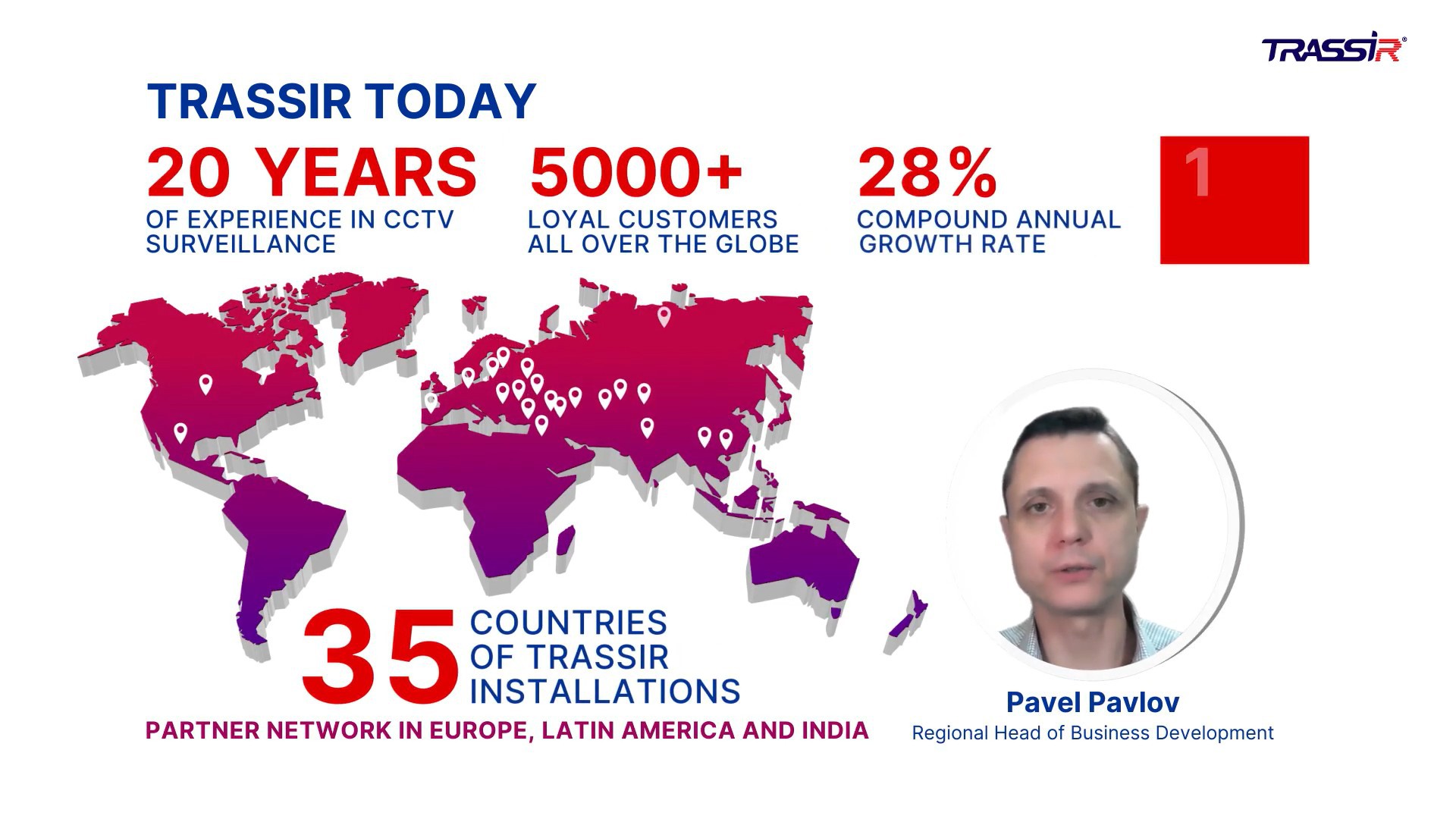 29 March 2022
TRASSIR General Presentation
TRASSIR has prepared a new video presentation about the company and its solutions. Pavel Pavlov, Regional Head of Business Development, will tell you about the company's history and its current approach to business development in new markets. Additionally, the Head of International Projects will speak about TRASSIR's CCTV ecosphere, its unique technological features, and its intelligent video analytics capabilities. The elements of the ecosphere not only help provide security and safety on the spot, but also address a wide range of business and public needs.
Over the last 20 years, TRASSIR has invested heavily in the development of the high-tech components of its CCTV solutions. It helped the company take a leading position as an innovator on the CCTV markets in Europe, the Middle East, and South America. TRASSIR modules work in various industries - smart city, education, retail, banking, etc. We are devoted to providing reliable, affordable, and smart video surveillance technologies to our clients.
Order a remote free demonstration of TRASSIR products!