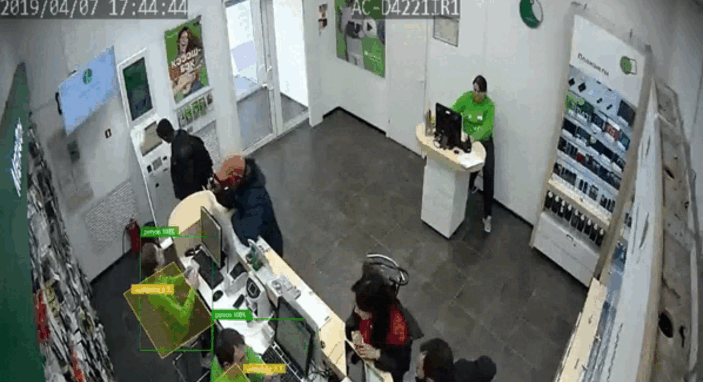 TRASSIR Workplace Detector
Overview
TRASSIR Workplace Detector

A neural network intelligent module that only works on TRASSIR Neuro Station series video recorders. Supports Offload analytics.

TRASSIR Workplace Detector is designed to monitor and track employees' working time.

How it works:


The person in charge sets the necessary parameters for the module's work: the working area, employee schedule, permissible period of absence from the workplace.
A camera with a connected module is installed in an office or other work area.
The module generates a notification and sends an alert to the person in charge if an employee is late, leaves early, or has been absent from their workplace for longer than permitted.
The module generates daily reports on the employee's actual time of presence and absence on site and emails them to the person in charge.

Functionality can be expanded by connecting additional scripts.