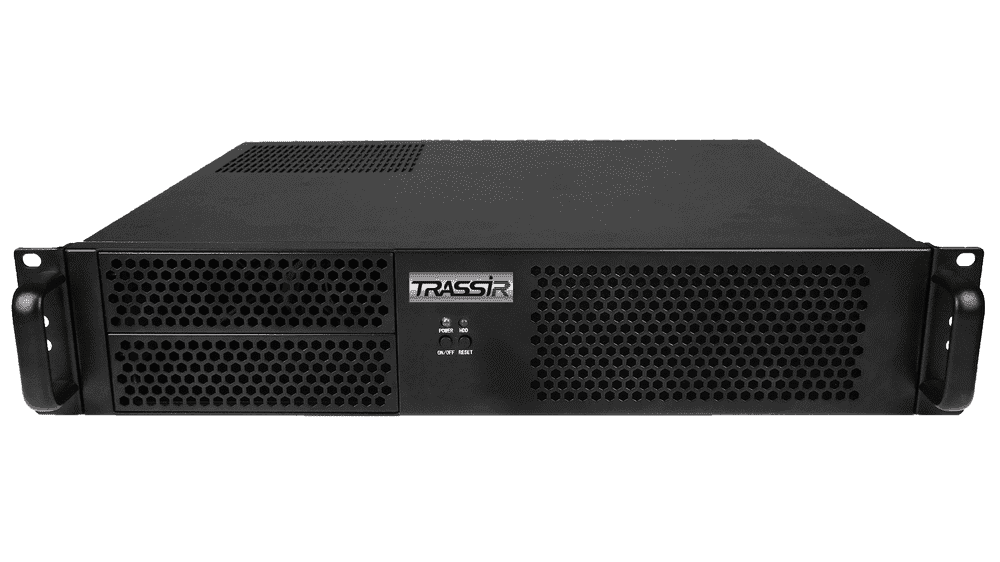 TRASSIR PC Server 8400R/48-S
Technical specifications
Dimensions (mm):
430x88x380
Working temperature, C°:
+10...+30
Video compression:
H.265+ | H.265 | H.264+ | H.264 | MJPEG
Overview
TRASSIR PC Server 8400R/48-S is the network video recorder for IP-cameras under TRASSIR OS (Linux), that supports processing video analytics based on neural networks . Up to 48 IP cameras are available for recording and playback. The installation of up to 4 3.5" HDDs is available. Can be installed in 19", 2U rack. The video recorder also supports offload analytics (receiving and processing images transmitted from other TRASSIR servers).