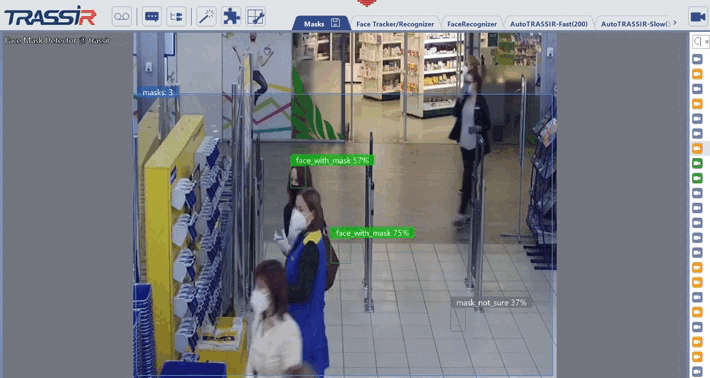 TRASSIR Face Mask Detector
Overview
TRASSIR Face Mask Detector

Neural network software, works only on TRASSIR Neuro Station series DVRs.
The TRASSIR Face Mask Detector module is designed to monitor compliance with security measures in a pandemic or epidemic - wearing a medical mask as a means of personal protection.

How it works:


A CCTV camera monitors the monitoring area and transmits data to the server.
The detector analyzes the stream, finds faces and determines if they have a mask.
An additional script closes dry contacts, initiating a speakerphone announcement and sends a violation message.


The functionality can be expanded by connecting additional scripts. Eliminated false positives on faces that are not visible in the frame.