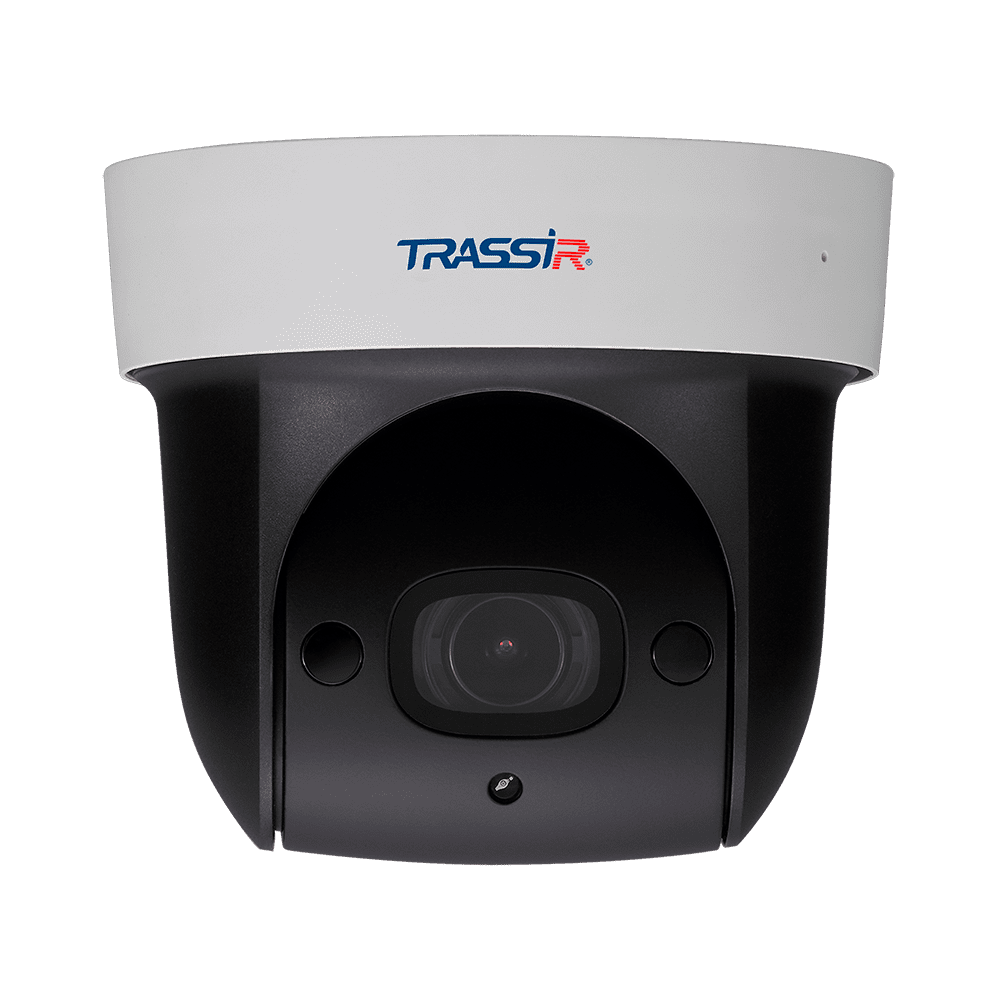 Technical specifications
Audio:
Built-in microphone

Form factor:
PTZ speed dome
Maximum video output resolution:
1920x1080
Image sensor:
1/2.8" CMOS
Lightning protection:
TVS 4000V
Dimensions (mm):
133.0×116.5
Power consumption, Watt:
13
Working temperature, C°:
-30 °C… +60 °C
Day/Night Mode:
Mechanic IR-filter
Network interfaces:
RJ-45
Video compression:
H.265+, H.265, H.264
Overview
TRASSIR TR-D5123IR3

2 MP (1920 × 1080) PTZ IP-camera is designed for indoor use - thanks to the extended operating temperature range of -30 ° C ... +60 ° C, it works stably in winter in unheated rooms. Tilt range - 90 °, rotation - 360 °. Speed - up to 100 ° per second.


Functionality:

To improve the image provided: Ultra DNR - noise reduction in 2D and 3D; WDR 120 dB - double scanning with different exposure and subsequent merging of two frames into one balanced in terms of brightness; reducing the influence of changes in the level of illumination on the quality of the picture; HLC - local exposure masking; Defog - elimination of blur caused by fog or smoke from the scene; ROI (area of interest) - high quality of the picture in the selected area with an accompanying decrease in resolution in the rest of the frame (bitrate optimization).

Basics:

TRASSIR TR-D5123IR3 is built on a 1 / 2.8 "sensor with 0.005 lux sensitivity. Equipped with a motorized lens with a focal length of 2.7 mm ~ 11.0 mm, aperture F / 1.6 ~ F / 4.4, automatic iris and autofocus. Optical zoom - × 4, digital zoom - × 16.

The camera supports day / night mode with a mechanical IR-cut filter to refract IR rays that distort color rendition (in the dark, the filter moves away from the matrix, increasing its sensitivity in the IR range). For compression, H.265 +, H.265, H.264 codecs are provided. Broadcast speed - 25 fps at 2 Mp, 25 fps at 1 Mp. The interfaces are represented by an RJ-45 network port, a built-in microphone, a slot for a microSD card with a capacity of up to 128 GB, and a power connector. Power supply - DC 12V or PoE. Power - 13 W. Dimensions - Ø133.0 × 116.5 mm, weight - 950 g.