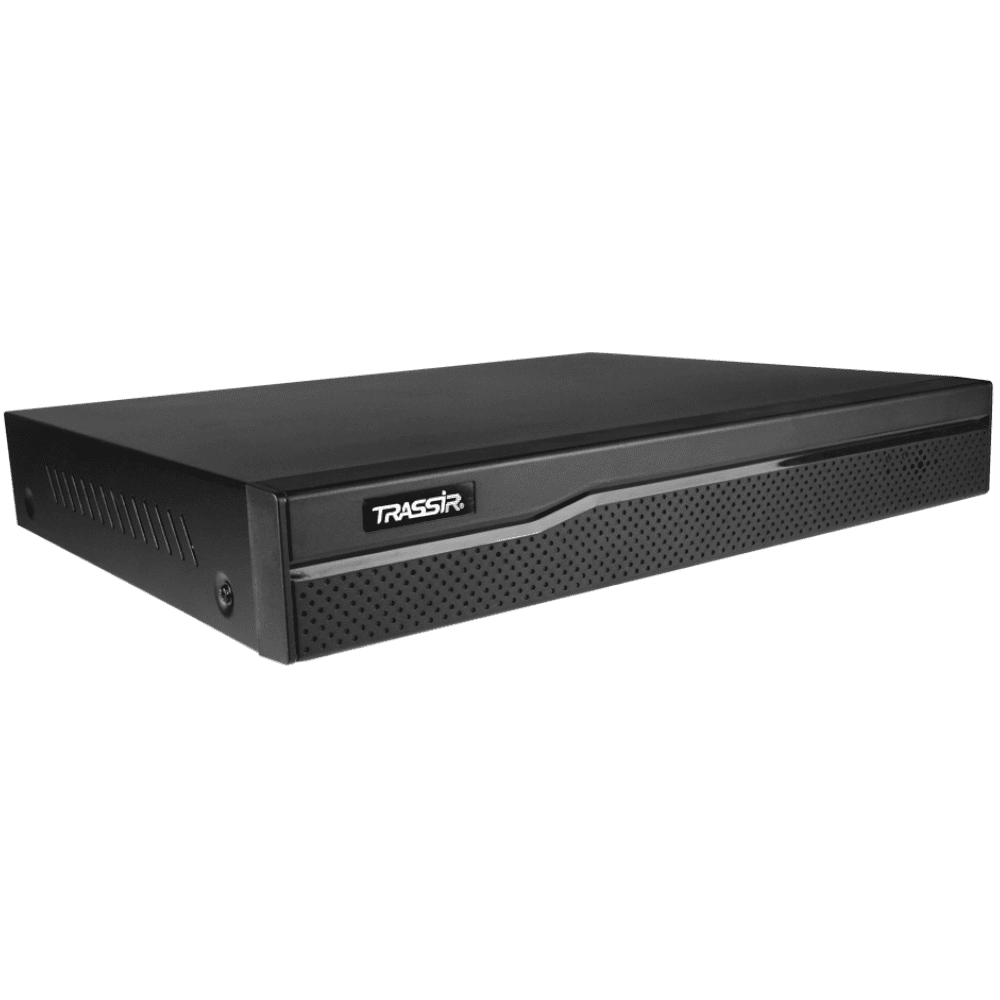 Technical specifications
Dimensions (mm):
318x49x246
Working temperature, C°:
-10...+40
Video compression:
H.265 | H.264
Overview
TRASSIR XVR-3108 v2
The hybrid video recorder is designed for eight analog cameras of HD-TVI, HD-CVI, AHD, CVBS standards and eight IP cameras that replace analog channels. Recording resolution - up to 6 Mp from IP cameras and up to 3 Mp from analog cameras.

TRASSIR XVR-3108 v2 runs the preinstalled TRASSIR OS operating system.

Functionality:


- Failover - redirecting streams to the backup DVR in case of failure of the main one.
- NetSync - duplicating an archive to another server.
- Python scripts for creating any rules and reactions to events (check the list of scripts with the DSSL managers).
- Updates via cloud, network and flash; mobile client and client applications for Windows, MAC OS, iOS, Android.

Basics:

The registrar does not support the ActivePOS module and work with the ActiveSearch menu; you can work with ActiveSearch data remotely via the TRASSIR client. Learn more about TRASSIR OS features for this registrar.