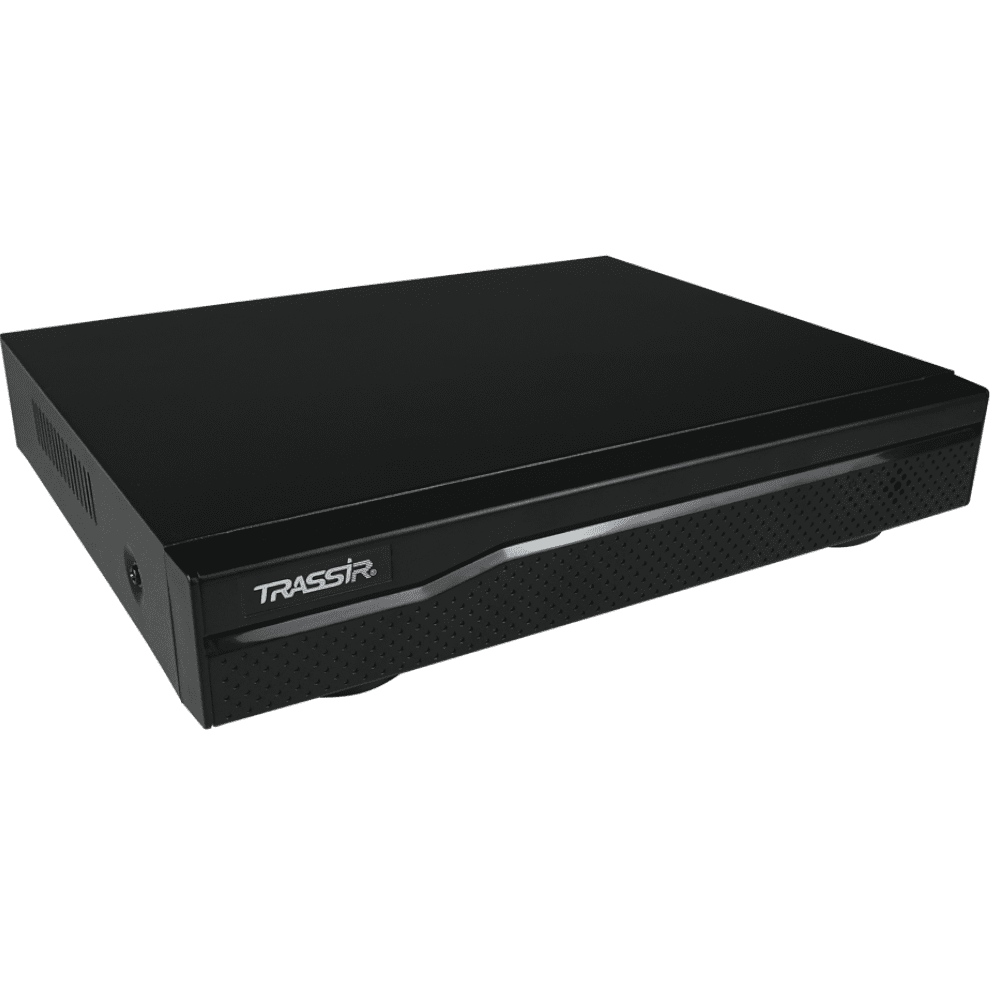 Technical specifications
Dimensions (mm):
256x41x205
Working temperature, C°:
-10...+40
Video compression:
H.265 | H.264
Overview
TRASSIR XVR-5104 v2
The Hybrid DVR is designed for four HD-TVI, HD-CVI, AHD, CVBS analog cameras and two default IP cameras or up to six analog channel replacements. Recording resolution - up to 6 Mp from IP cameras and up to 5 Mp from analog cameras.

Functionality:
- ActiveSearch - search the archive for video clips by metadata, provided that a motion detector that supports meta is installed in the camera. The registrar does not support working with the ActiveSearch menu; you can work with ActiveSearch data remotely via the TRASSIR client. Learn more about TRASSIR OS features for this registrar.
- Failover - redirecting streams to the backup DVR in case of failure of the main one.
- NetSync - duplicating an archive to another server.
- Python scripts for creating any rules and reactions to events (check the list of scripts with the DSSL managers).
- Updates via cloud, network and flash; mobile client and client applications for Windows, MAC OS, iOS, Android.

Basics:

TRASSIR XVR-5104 v2 is equipped with four BNC video inputs, duplicate HDMI and VGA video outputs, SATA for 3.5 '' HDD, audio output, four audio inputs, two USB 2.0, RJ-45 network port (up to 100 Mbps).

Power supply - DC 12 V, maximum power consumption - maximum 42 W. Working temperatures - from –10 ° C to +40 ° C, dimensions - 256 × 205 × 41 mm, weight (net) - 730 g.