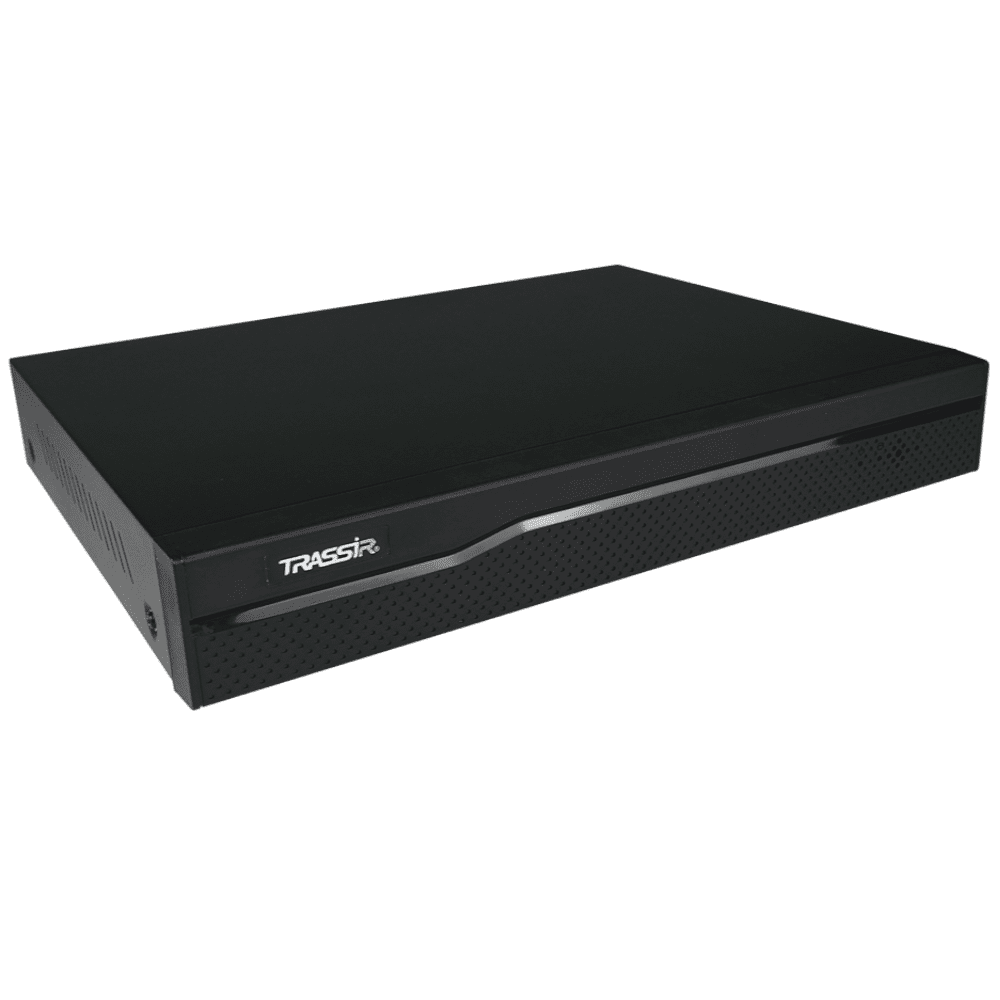 Technical specifications
Dimensions (mm):
318x49x246
Working temperature, C°:
-10...+40
Video compression:
H.265 | H.264
Overview
TRASSIR XVR-5216 v2
The hybrid video recorder is designed for sixteen HD-TVI, HD-CVI, AHD, CVBS analog cameras or up to 16 IP cameras with analog channel replacement. Recording resolution - up to 5 Mp from IP cameras and up to 4 Mp from analog cameras.

Functionality:


- Failover - redirecting streams to the backup DVR in case of failure of the main one.
- NetSync - duplicating an archive to another server.
- Python scripts for creating any rules and reactions to events (check the list of scripts with the DSSL managers).
- Updates via cloud, network and flash; mobile client and client applications for Windows, MAC OS, iOS, Android.

Basics:

TRASSIR XVR-5216 v2 is equipped with sixteen BNC video inputs, duplicate HDMI and VGA video outputs, two SATA for 3.5 '' HDD, audio output, two audio inputs, two USB 2.0, Gigabit RJ-45.

Power supply - DC 12 V, maximum power consumption - maximum 42 W. Working temperatures - from –10 ° C to +40 ° C, dimensions - 362 × 320 × 114 mm, weight (net) - 1360 g.