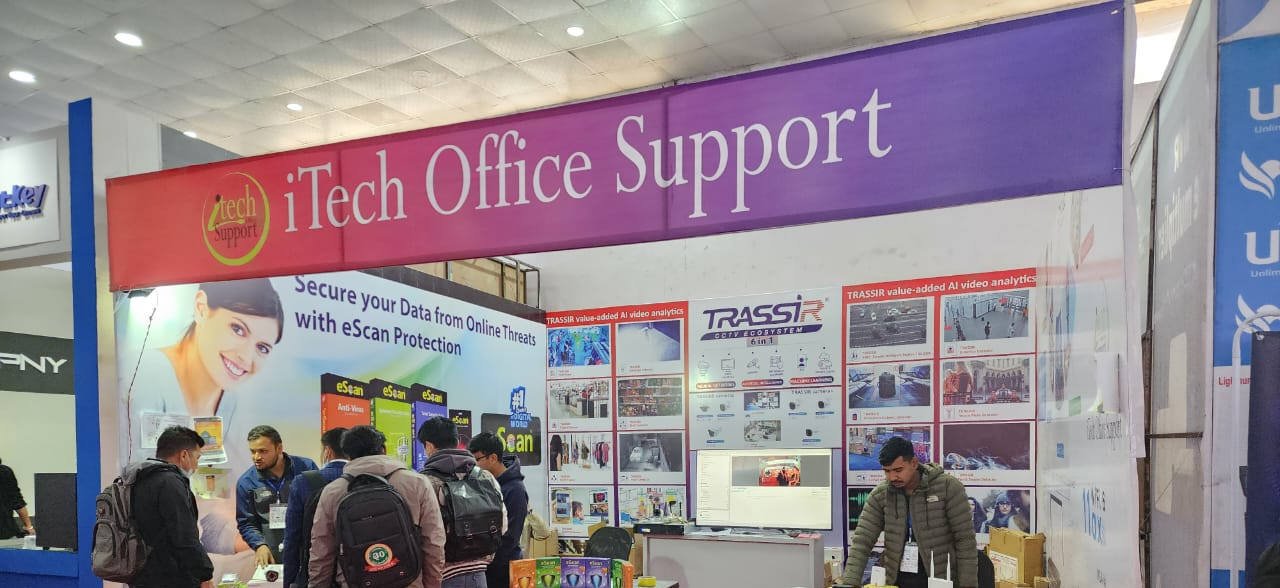 10 March 2023
Itech Office Support showcased TRASSIR product and solutions at CAN Info-Tech, Kathmandu - Nepal
The Itech Office Support Team managed to set up their exhibit stand along with TRASSIR Hardware equipment and had good knowledge about the offerings to be promoted to the potential visitors.


During the CAN exhibition, Itech Office Support demonstrated:

• Advantages of TRASSIR value-added software Analytical Modules such as Pose Detector, People Counting, Face Recognition 2.0, Queue Detector, Staff Tracker, HeatMap, Bags Counting using TRASSIR NeuroStation - Neuro Video Recorder;
• TRASSIR Cameras along with their featured in-built Analytical Modules;
• How to navigate around the functions of TRASSIR Video Management System as an Administrator / Operator, presenting the friendly UI that is highly customizable as per the users' preferences.
CAN Info-Tech 2023 trade fair proved to be a success giving a chance for the attendees to experience and test out TRASSIR solutions for security surveillance, hardware and featured software analytical modules in real-time.