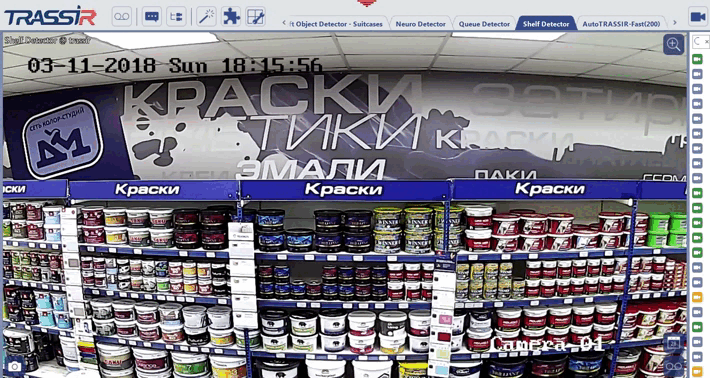 Overview
TRASSIR Shelf Detector

This module analyzes shelf capacity and is used to provide timely reports about empty shelves. In the event of voids exceeding the specified value, the module sends notifications to store employees. The module also generates reports on shelf status at specified intervals. Reports allow the retail network's administration to determine / predict the level of demand for certain groups of goods and track the performance of employees responsible for filling the shelves.

Functionality:


Enable the timely display of goods, notifications about empty shelves;
Forecast demand for product groups or individual products using analytical reports;
Introduce new criteria for evaluating employee performance.


TRASSIR Shelf Detector uses a neural network developed on a large base of worldwide stores. Progressive analytics allow you to recognize any good as well as its presence or absence on the shelf with high accuracy. The efficiency of the algorithms makes it possible to detect voids in the frame and avoid generating false notifications about the presence of objects temporarily covering the shelf.