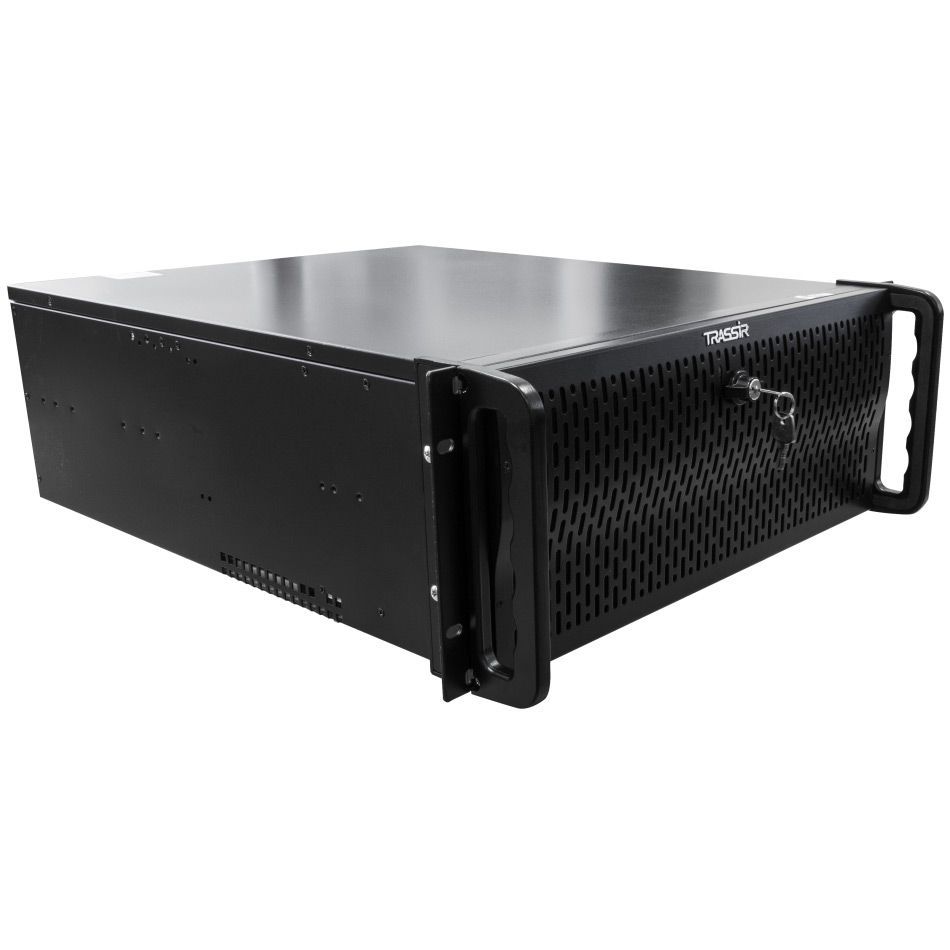 TRASSIR NeuroStation 8800R/160-A8-S
Technical Specifications
Number of HDD:
8 HDD 3.5"
Resolution of cameras (max):
No limits
Video output:
1 D-SUB (VGA), 1 DVI-D, 1 DisplayPort
Dimensions (mm):
430х550х176
Power consumption, Watt:
600
Working temperature, C°:
10...30ºС
Network interfaces:
Ethernet
Video compression:
H.265+ | H.265 | H.264 | MPEG4 | MJPEG
Overview
TRASSIR NeuroStation 8800R / 160-A8-S
Rack (4 U, 19 "rack) IP-video recorder is designed for 160 IP cameras. Equipped with two Gigabit network ports RJ-45, video outputs D-SUB (VGA), DVI-D, DisplayPort, 8 SATA interfaces for HDD 3.5 "any capacity, two USB 2.0 on the front panel, five USB 3.0, one USB 3.1 on the rear panel, PS / 2 for mouse and keyboard, audio in, audio out. Supports H.265, H.265 +, H.264, MPEG4, MJPEG codecs (depending on the IP camera). There are no restrictions on recording permission.
Equipment:

Video recorder (assembled and packaged).
Telescopic guides.
Keyboard (PS / 2)
Mouse (USB)
SATA cable 8 pcs.
Power cable
Product data sheet
Warranty card
DVR User Manual
System board user manual (1 in English, 1 in multiple languages)
Basics:

NeuroStation series IP video recorders support video analytic modules based on neural networks. The use of neural network technologies has significantly reduced the number of false positives.