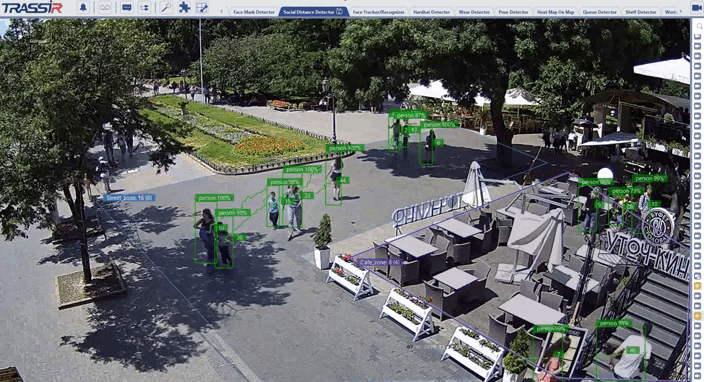 Overview
TRASSIR Crowd Detector

Overcrowding detector with customizable threshold - when the allowed number of people is exceeded, the module sends a notification in real time. Designed to ensure safety in indoor and outdoor areas.

The detector is built on the basis of neural technology, which reduces the number of false positives.

TRASSIR Crowd Detector works with TRASSIR NeuroStation series servers. Supports Offload analytics - processes streams from other TRASSIR DVRs.