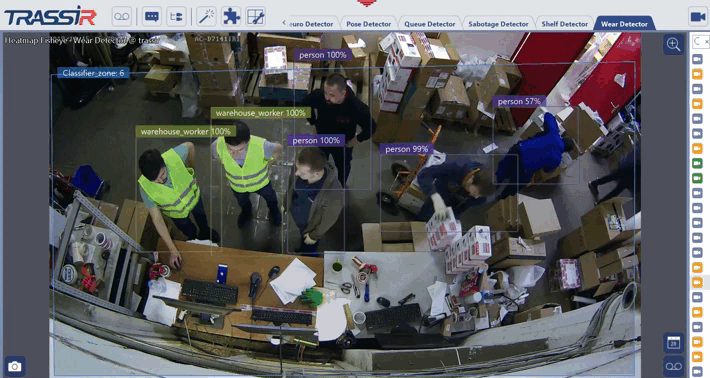 Overview
TRASSIR Wear Detector

Uses color to determine whether an employee is wearing overalls (vest, dressing gown, overalls). Helps to monitor compliance with safety measures: when an employee appears in a work area without a uniform, real-time notifications are sent.

Functionality:


Ensure compliance with safety regulations at manufacturing and industrial plants;
Differentiate access rights to different areas based on uniform color;
Respond to the appearance of unauthorized persons in designated areas in a timely manner;

Count the number of employees in a specific uniform;

Reduce the risk of workplace injuries and prevent accidents from occurring;
Respond in a timely manner to safety violations.


TRASSIR Wear Detector detects objects in the frame with high accuracy, and is built on a neural network to significantly reduce the number of false positives.