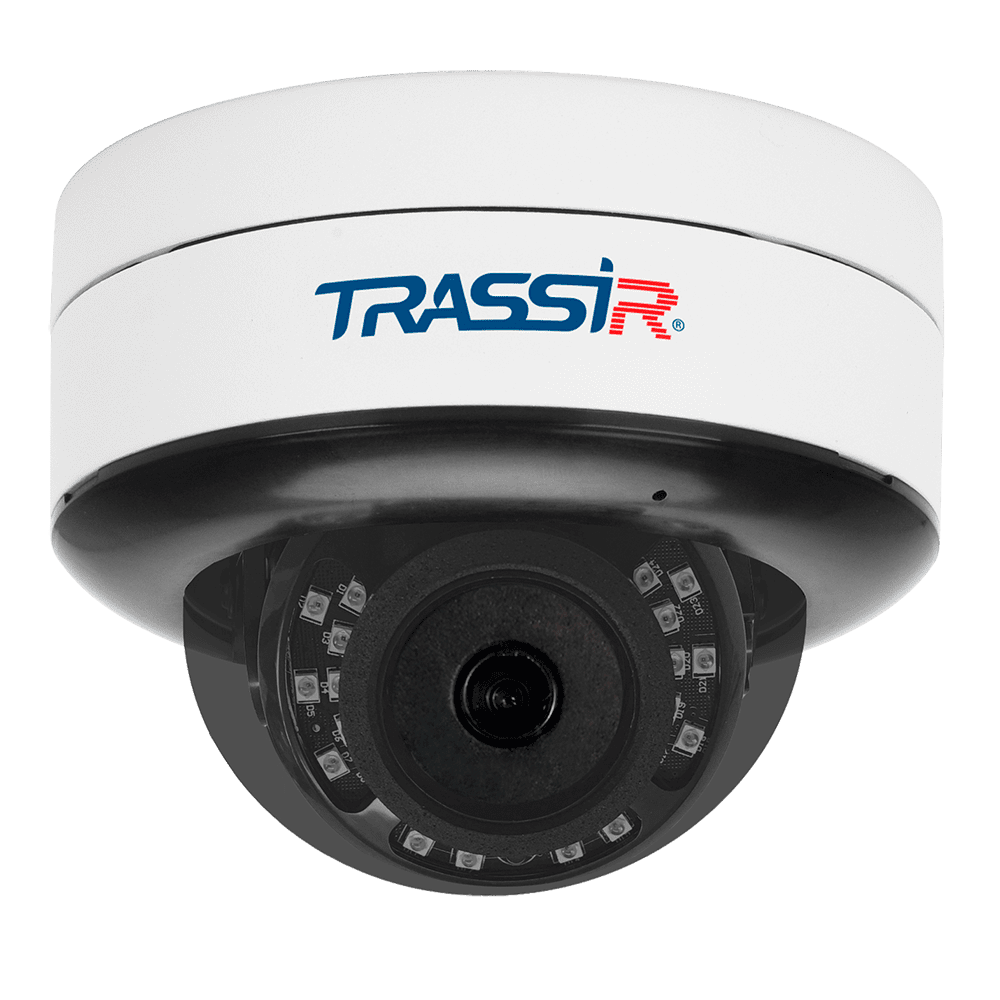 Technical specifications
Maximum video output resolution:
1920x1080
Local storage:
microSD up to 128 GB
Lightning protection:
TVS 4000V
Dimensions (mm):
116.1×90.9
Working temperature, C°:
-40°C ... + 60°C
Video compression:
H.264, H.264+, H.265+, H.265
Overview
TRASSIR TR-D3122ZIR2 v6 (2.8-8.0 mm)
2 MP (1920 × 1080) IP-camera is designed taking into account the conditions of year-round outdoor use in places of direct access: protection of the metal case from mechanical impacts corresponds to the IK10 code, from moisture and dust - IP66, operating temperatures from –40 ° C ... +60 ° C, lightning protection - TVS 4000 V.
Functionality:
- WDR 120 dB - minimizes the effect of different contrast lighting on image quality.
- 3D DNR - spatial noise reduction.
- Support for shooting in vertical resolution (corridor mode) with an aspect ratio of 9:16.
- Defog - correction of imperfections caused by fog or smoke in the scene.
- BLC - Backlight Compensation.
- Broadcast speed - 25 fps.
- Day / night mode with ICR, with sufficient illumination to refract IR rays (in the dark, the filter is shifted to increase the sensitivity of the matrix and the operation of the backlight).
Basics:
TRASSIR TR-D3122ZIR2 v6 interfaces include an RJ-45 network port, a microSD slot with a capacity of up to 128 MB, and a power connector. Power supply - DC 12 V, PoE. Power consumption - 5.8 W maximum. Dimensions - Ø116.1 × 90.9 mm. Weight - 520 g.