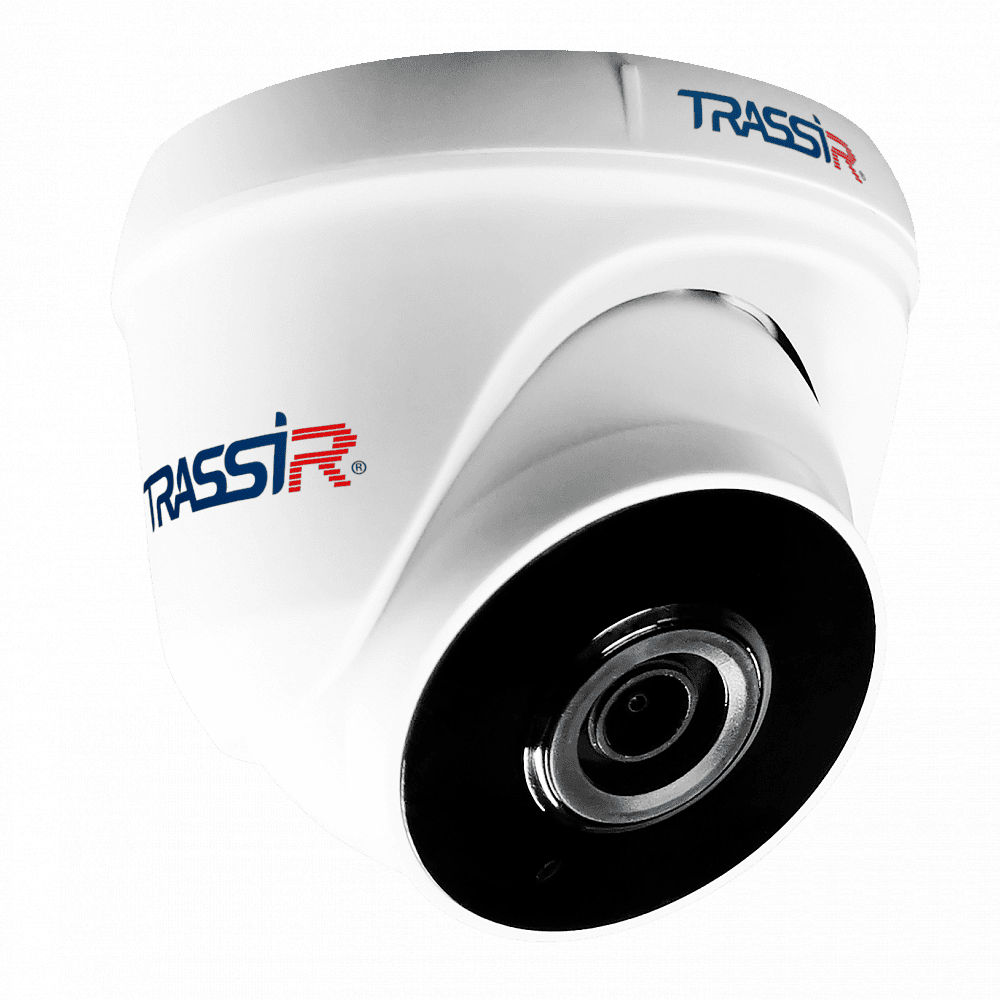 Technical specifications
Audio:
Built-in microphone
Built-in speaker

Maximum video output resolution:
1920x1080
Image sensor:
1/2.7" CMOS
Local storage:
microSD up to 128 GB
Dimensions (mm):
105.0×92.1
Working temperature, C°:
–10 °C… +50 °C
Day/Night Mode:
Mechanic IR-filter
Network interfaces:
RJ-45
Video compression:
H.264, H.265, H.264+, H.265+
Overview
TRASSIR TR-D8121IR2W v3 (2.8 mm)

The 2MP (1920 × 1080) IP camera is equipped with a Wi-Fi module: wireless data transfer eliminates the need to lay a cable for broadcasting a video signal and the need to purchase a monitor - the image is sent to a computer, tablet or smartphone. Supports motion detection recording and day / night mode with mechanical IR cut filter to refract IR rays in sufficient light; in the dark, the filter is shifted away from the matrix to increase its sensitivity and backlight operation.


Functionality:


- People detection.
- Motion detection software.
- Detection of crossing the virtual line and control of the area (detector of intrusion / exit from the zone).
- Built-in microphone.
- Built-in speaker.
- IR with a range of 20 m.
- WDR 120 dB - reducing the influence of changes in the level of illumination on the image quality: double scanning with different shutter speeds and the subsequent formation of the final balanced frame.
- 3D DNR - spatial noise reduction.
- BLC - Backlight Correction.
- Defog - elimination of imperfections introduced by fog or smoke.
- Compression of H.264 and H.265, H.264 + and H.265 +.
- Broadcast speed - 25 fps. Bitrate - 8 Mbps.


Basics:

The TR-D8121IR2W v3 (2.8 mm) is based on a 1 / 2.7-inch CMOS matrix with 0.005 lux sensitivity. The camera comes with a fixed lens (focal length - 2.8 mm, aperture - F / 1.8, horizontal field of view - 100 °, vertical - 54 °). Includes RJ-45 network port and microSD card slot up to 128GB. Operating temperatures from - –10 ° C… +50 ° C. Power supply - DC 12 V. Power consumption - 4.5 W max. Dimensions - Ø105.0 × 92.1 mm, weight - 220 g.