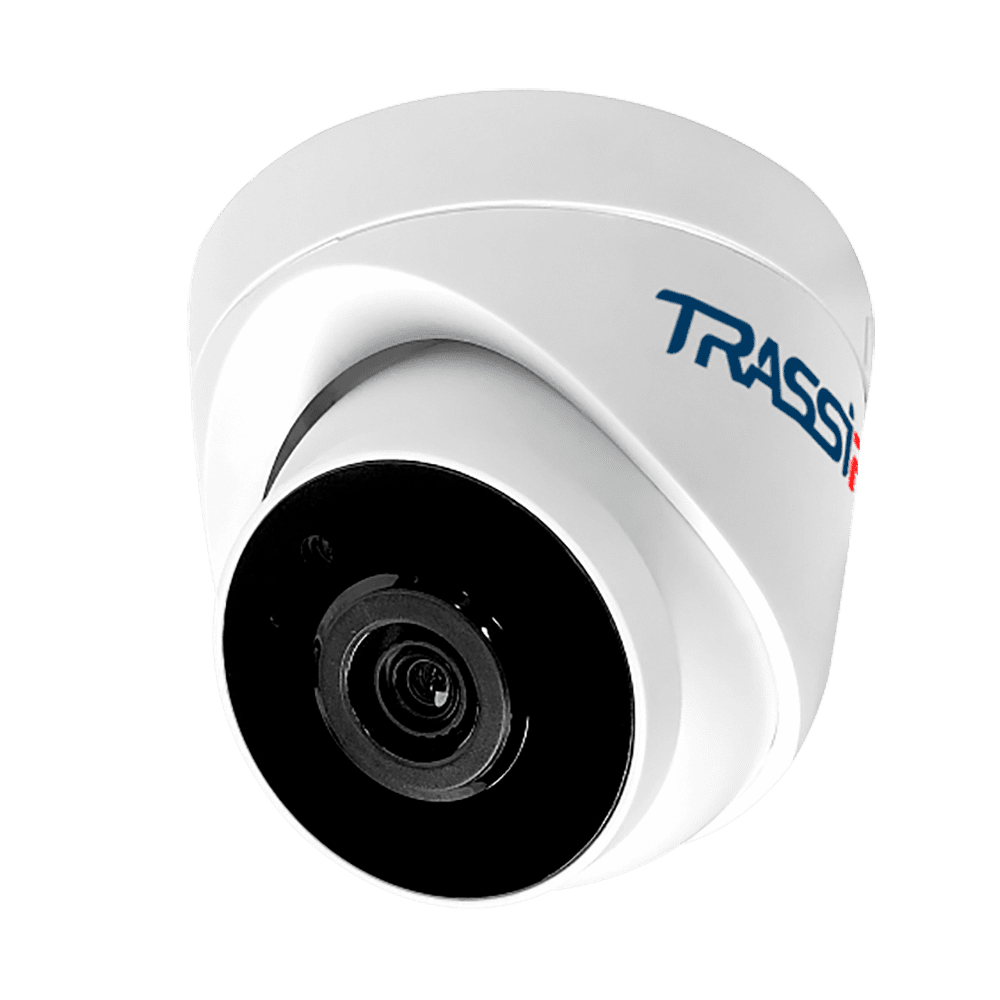 Technical specifications
Maximum video output resolution:
2688x1520
Image sensor:
1/2.7" CMOS
Dimensions (mm):
Ø110x93.2
Power consumption, Watt:
6.5
Working temperature, C°:
-10…+50
Day/Night Mode:
Mechanic IR-filter
Network interfaces:
RJ-45
Overview
TRASSIR TR-D4S1-noPoE (3.6 mm)

4 MP (2688 × 1520) IP-camera is designed for indoor use, including poorly heated in winter: operating temperatures - –10 ° C ... +50 ° C. For night video surveillance, it is equipped with an IR illumination with a range of 25 m.

Functionality:
- DWDR - digital image processing to eliminate the imperfections introduced by the changes in the level of illumination of the scene.
- 3D DNR - spatial noise reduction.
- ROI (area of ​​interest) - high quality of the picture in the selected area with an accompanying reduction in resolution in the rest of the frame (bitrate optimization).
- Day / night mode with ICR: in sufficient light, the filter blocks the infrared rays that distort color rendition, and in the dark it is mechanically shifted away from the matrix so that its sensitivity is increased and the backlight can work.
- The data transfer rate is 15 frames per second.
- H.265 and H.264 stream compression.
- Bitrate 8 Mbps.

Basics:

TR-D4S1-noPoE (3.6 mm) is based on a 1 / 2.7 "progressive scan CMOS sensor, 0.005 lux sensitivity. Equipped with a 3.6 mm fixed focal length lens, horizontal viewing angle 87.3 °, vertical - 56.2 °, aperture F /1.8. Supplied in a plastic case. Power supply - DC 12 V. Maximum power consumption - 6.5 W. Size - Ø109.98 × 98.50 mm. Weight - 205 g.