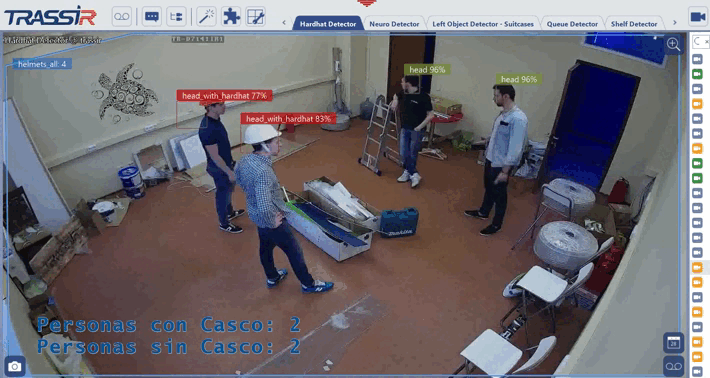 Overview
TRASSIR Hardhat Detector

Safety helmet presence detector helps to monitor safety compliance. If an employee appears in the work area without their protective helmet, the intelligent module sends a notification in real time and saves a frame for the evidence base.

Functionality:


reduction of industrial injuries,
improving employee discipline,
reducing the cost of paid sick leave,

reduction of the company's reputational risks.

The Hardhat Detector module helps automate and simplify the work of operators, but its capabilities are not limitless: if you cannot see whether a person on camera is wearing a helmet, the module will not be able to recognize it either.