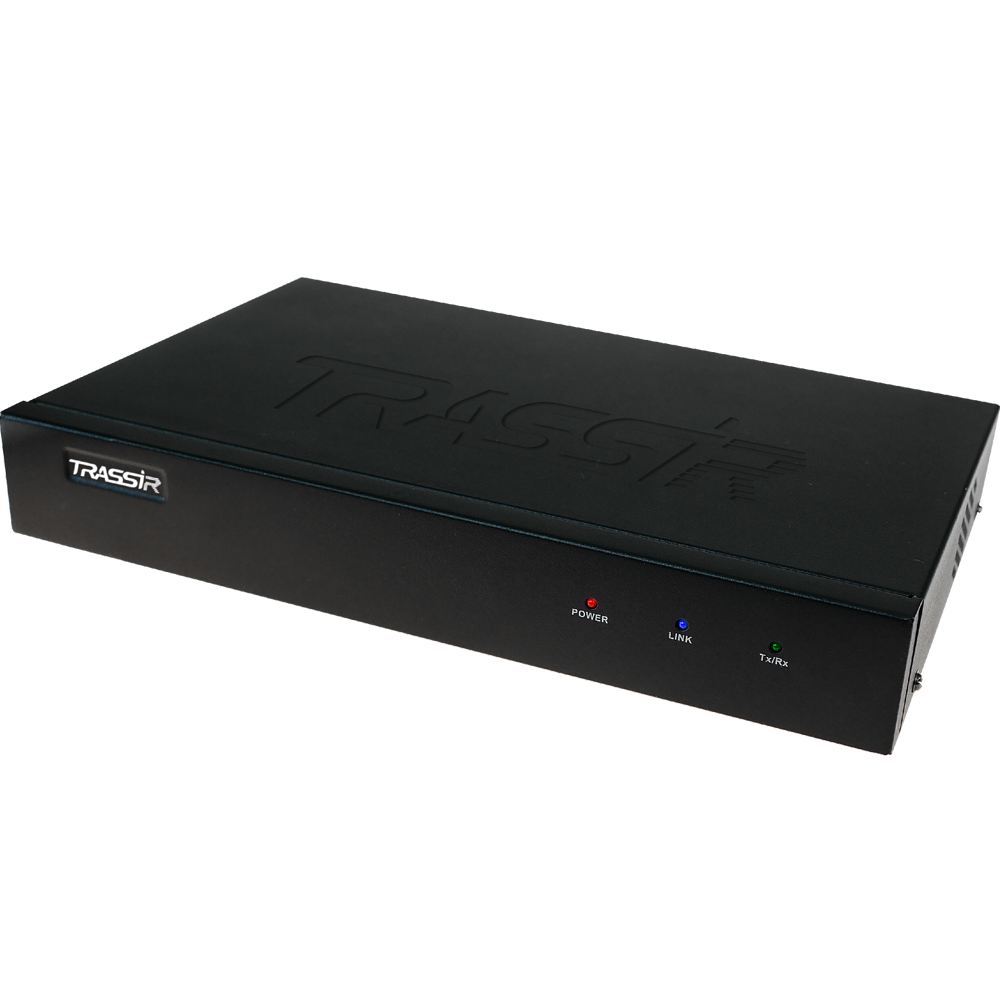 Technical specifications
Dimensions (mm):
440x44.5x293.6
Working temperature, C°:
+10...+30
Video compression:
H.265 | H.265+ | Н.264 | MPEG4 | MJPEG
Overview
TRASSIR MiniNVR AnyIP 16
It is a fully ready-to-use, highly functional solution designed to expand existing and build new CCTV systems based on IP video cameras running TRASSIR OS (Linux) and has such qualities as: maximum fault tolerance and a wide range of functionality. The device allows you to connect up to 16 network cameras of any supported manufacturer with a recording resolution of up to 8 megapixels.

Functionality:

To ensure the best display quality, the MiniNVR family of video recorders are equipped with an HDMI connector, and a VGA-out is also present. It is possible to install up to 2 HDD / SSD 2.5 / 3.5 "of any size available on sale today (Please, pay your attention to the manufacturer's recommendations for choosing hard drives!). Other TRASSIR MiniNVR AnyIP 16 interfaces include a power connector, a block of USB 2.0 and 3.0 ports, a standard RJ-45 network connector, and audio inputs / outputs. The DVR equipped with a mouse (included) is an easy-to-use device for users of any level with the ability to output video on 2 independent monitors.

Basics:

19 '' (1 U) rack mount, rack mounts included. The maximum power consumption of the model is 30W (without HDD). The operating temperature range is from +10 to +30.