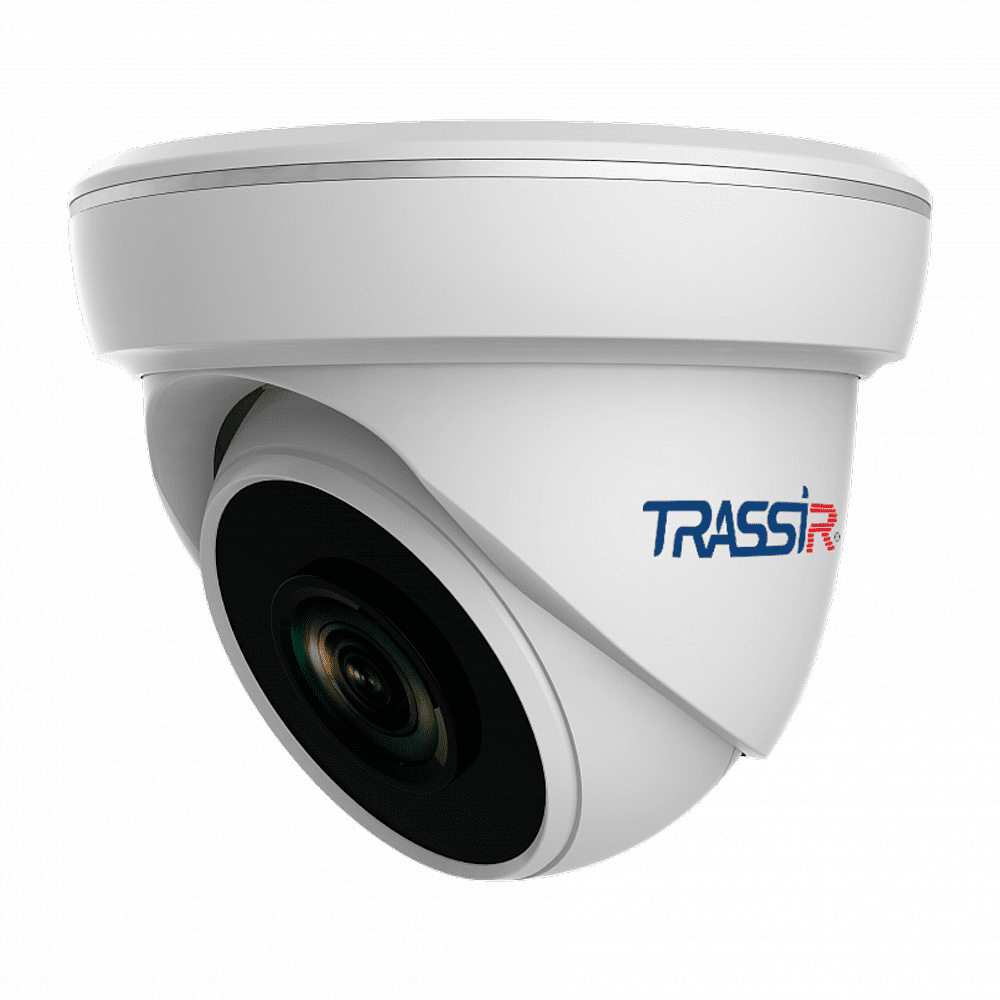 Technical specifications
Maximum video output resolution:
1920x1080
Power consumption, Watt:
6.6
Working temperature, C°:
–10 °C… +60 °C
Day/Night Mode:
Mechanic IR-filter
Overview
TRASSIR TR-H2S1 (3.6 mm)
Internal analog 2 MP (1920 × 1080) camera operates in AHD, HD-CVI, HD-TVI data transfer formats - transmits an uncompressed 2 MP video signal at a distance of up to 500 m. Supports day / night mode, equipped with a mechanical IR filter: when With sufficient illumination, the ICR cuts off infrared rays, normalizing the color rendition, and in the dark it is mechanically shifted to the side so that the sensitivity of the matrix expands into the infrared range and the backlight can work.
Functionality:


- DWDR is a software image processing that corrects deficiencies caused by changes in the level of illumination of a scene.
- 2D DNR - Noise Reduction.
- Broadcast speed - 25 frames per second.
Basics:
TR-H2S1 (3.6 mm) is built on a 1/3-inch CMOS matrix with a sensitivity of 0.01 lx. Equipped with a 3.6 mm fixed focal length lens, 81 ° horizontal field of view, 57 ° vertical field of view. A joystick is provided to switch between data transfer formats. Power supply - DC 12 V. Power consumption - 6.6 W. Consumption current - 550 mA. Dimensions - Ø99 × 81 mm. Weight - 300 g. Operating temperatures - –10 ° C ... +60 ° C.