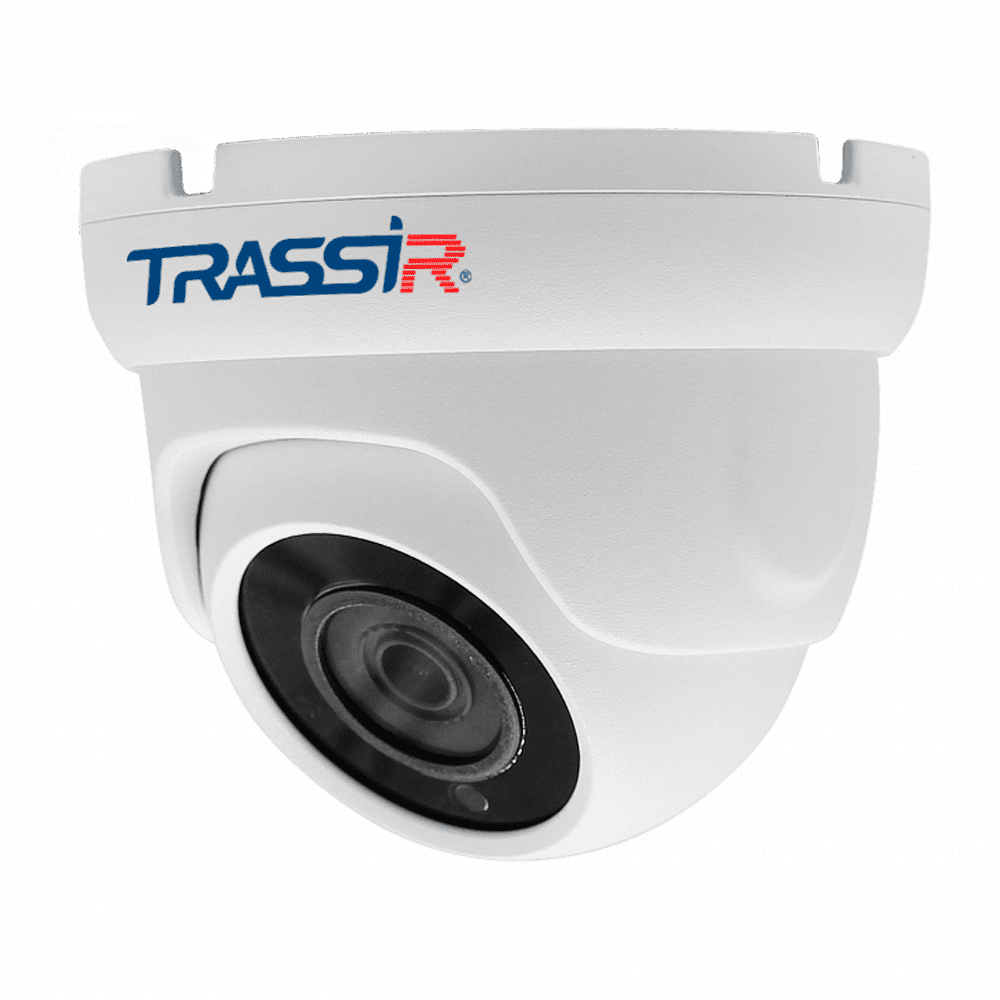 Technical specifications
Maximum video output resolution:
1920x1080
Power consumption, Watt:
0
Working temperature, C°:
-30...+60
Overview
TRASSIR TR-H2S5 (3.6mm)
This analog 2 MP camera (1920 × 1080) is designed for year-round or daytime outdoor use: the enclosure is protected against dust and moisture in accordance with the IP67 norm, operating temperatures: -30 °C to +60 °C, equipped with IR illumination with a range of 20 m. Compatible with AHD, HD-CVI, HD-TVI data transfer formats: transmits an uncompressed 2 MP video signal via coaxial cable over a distance of up to 500 m (1,000 ft).
Functionality:


DWDR is a software-based image processing solution that corrects the imbalances resulting from changes in the lighting conditions of a setting.

2D DNR: Noise reduction.
Day/night mode with an ICR filter: in conditions where light is sufficient, the ICR refracts the IR rays, standardizing color rendition; in low light, it mechanically shifts to optimize the matrix sensitivity to the infrared range and enables the backlight function.
Broadcast speed: 25 frames per second.
Basic specifications:


TR-H2S5 (3.6 mm) is built on a 1/3" progressive scan CMOS sensor with 0.01 lux sensitivity . Equipped with a 3.6 mm fixed focal length lens, horizontal field of view of 80°, vertical field of view of 43°. Power supply: 12 V DC. Current consumption: 550 mA. Power: 6.6 W. Size: Ø93 × 74 mm. Weight: 400 g.