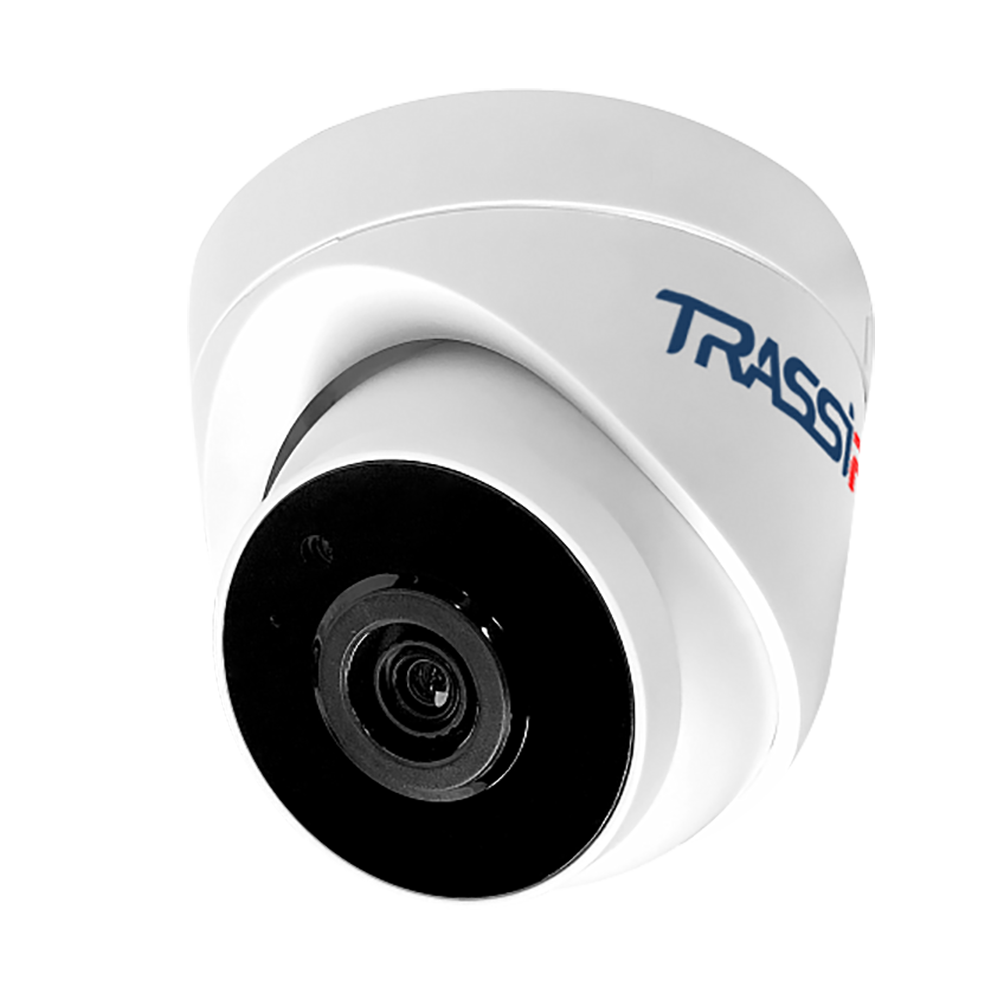 Technical specifications
Maximum video output resolution:
2560x1440
Power supply:
DC 12 V, PoE
Dimensions (mm):
Ø110x93.2
Power consumption, Watt:
6.8
Working temperature, C°:
-10…+50
Day/Night Mode:
Mechanic IR-filter
Network interfaces:
RJ-45
Overview
TRASSIR TR-D4S1 v2 (3.6 mm)
Indoor 4MP (2560 × 1440) IP camera suitable for night time surveillance. Equipped with IR illumination that has a range of 20m. Provides the detection of people, movement, crossing of virtual lines, intrusion into prohibited areas and exiting from the area.
Functionality:
- WDR 105 dB - minimizes the effect of changes in illumination levels on picture quality.
- 3D DNR - spatial noise reduction.
- Corridor mode (vertically oriented video).
- Defog - Contrast enhancement to neutralize blur caused by fog.
- BLC - Back Light Compensation.
- Day / night mode with ICR: in sufficient light, the filter refracts IR rays, normalizing color rendition, in the dark it is mechanically shifted away from the matrix to increase its sensitivity.
- Compression of H.265 +, H.265 and H.264.
- Broadcast speed - 25 fps. Bitrate - 8 Mbps.

Basics:


TR-D4S1 v2 (3.6 mm) is built on a 1/3" CMOS sensor with 0.005 lux sensitivity. Equipped with a 3.6 mm fixed focal length lens, 77° horizontal viewing angle, 42° vertical viewing angle. Power supply - DC 12V, PoE. Operating temperatures from –10 ° C ... +50 ° C. Maximum power consumption - 3.4 W. Size - Ø110.0 × 93.2 mm. Weight - 205 g.